In today's poetry news roundup we bring you three stories the first about a poet who is bringing poetry to the public, on the buses, the second about a passenger who reached out to an airline via poetry on social media and finally a commemoration to the poet Wilfred Owen that will be opening in Birkenhead.
Poetry on the Buses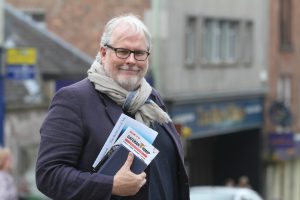 Customers travelling on Stagecoach buses in Perthshire could be in for a bit of a treat, if they like poetry. Jim Mackintosh, a renowned Perth poet will be boarding the buses in pursuit of a new audience.
The week-long initiative, which is part of the Platform Festival of contemporary arts, has been signed up to by a number of local poets and musicians who hope to bring poetry and music to the local area.
The inspiration for Mackintosh's poetry on the buses came from a similar project that ran in America called Wheels in Motion; as part of this project, poets were able to travel for free on any Amtrak train by paying with poetry readings. He will begin his campaign with a very fitting new poem "The Number 57 Bus".
This is the second year of the Platform Festival and starting on 24th March there will be a week of special events planned in Perth and Kinross, this will include exhibitions, performances workshops, talks and music.
Air Passenger Complains with a Poem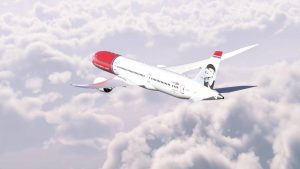 A passenger who travelled on Norwegian, the budget airline, complained on social media with a poem after the airline charged him £105 to make a change to his name on his flight booking.
The social media post quickly gained plenty of attention and the company responded with an agreement to waive the fee, which led to the passenger writing another poem to express his thanks. That was not, however, the end of the poetry, the airline responded with a little poetry of their own in reply.
Wilfred Owen Commemoration to be launched by Dame Patricia Routledge
Dame Patricia Routledge will be joining the MP for Birkenhead, Frank Field on 17th March at the Pyramids Shopping Centre in the town, where they will be launching a commemoration to the WWI poet Wilfred Owen.
They will also be announcing a varied programme of events that will form part of the official celebration that has been planned to coincide with the centenary of Owen's death 4th November. The commemoration will also mark 11th November, 100 years of Armistice Day. Official commemoration events will take place during October and November later this year.
Birkenhead is a town steeped in a rich and varied history and it seems fitting that the town where Wilfred Owen spent some of his early years will play host to the commemoration. Visitors to the event will also be able to see a pop-up exhibition that showcases a selection of materials that have been borrowed from displays around the town and include some from the Wilfred Owen Story on Argyle Street. The commemoration is not just about Owen but also the many young men from the area who went off to fight in WWI, many of whom never returned.