Our first round up of the week looks at the launch of a new poetry festival, the poet honoured on what would have been his 100th birthday and the winner of this years Gordon Burn Prize.
Push The Boat Out Launches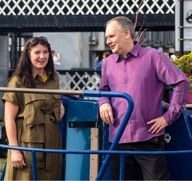 Edinburgh saw the launch of a new poetry festival this weekend. "Push the Boat Out" is a hybrid event that is hoping to change people's perception of poetry.
The festival, which is named after a poem by Edwin Morgan, the first Scottish Makar, "At Eighty" is taking its inspiration from the themes of healing and recovery, social justice, and representation, and ecopoetics and climate crisis.
Push the Boat out (PTBO) is being directed by the former head of literature for Creative Scotland and the publisher of Neu! Reekie! It is inspired by the ideas of spoken word and hip-hop poetry, and these were the main ways in which poetry was performed over the weekend. A Poetry Mile is the flagship project that saw 23 poets being commissioned to create over 70 new works that were linked to local areas. These were added to an app which was then able to create walking tours in Edinburgh that took in some of the areas mentioned. The choice of experience was entirely down to the users who could choose the mood for their walk.
There were also a range of streamed events taking place over the weekend including podcasts and poetry readings. There was even a sign language poetry workshop run by the Chinese poet Yi Ru.
Orkney Bard Honoured on Occasion of 100th Birthday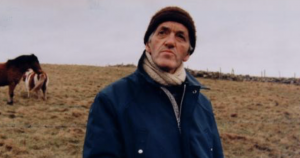 On what would have been the 100th birthday of the national bard of Orkney, George Mackay Brown, a number of difference events were held to celebrate the occasion.
In addition to the readings and exhibitions that took place there were also a number of tributes posted on social media. John Nicolson the former broadcaster and SNP MP tweeted several lines from one of Mackay Brown"s poems.
The new Scottish Makar, Kathleen Jamie, also paid tribute to the poet, saying that his work taught everyone about identity, compassion, imagination, and time and that he did all of this with a flawless ear for the language that he needed.
Mackay Brown first began publishing poems in the 1950s and since that time his work has been studied in both schools and universities all over Scotland.
Ill health plagued Mackay Brown's life, making it impossible for him to go to war. He enrolled in teacher training college, but again his ambitions were dashed, and he returned to Orkney. From that point in his life he rarely left the island instead immersing himself in his poetry which centred around life in Orkney. Seamus Heaney the Nobel Laureate said, "He transforms everything by passing it through the eye of the needle of Orkney."
Winner of the Gordon Burn Prize for 2021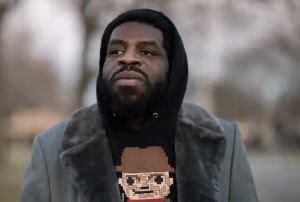 The essayist and poet Hanif Abdurraqib has been named as this year"s winner of the Gordon Burn Prize with his work A Little Devil in America. This is a collection of essays that is based on Black culture in America and is both a crushing reproach and a joyous celebration.
Abdurraqib was inspired by the performances of people like Josephine Baker, Aretha Franklin and even Beyonce. The book is a celebration of Black artistry.