In the run up to National Poetry Day, which will take place later this week we take a look at a Bronte inspired event that will combine poetry and music. We also have a poetry campaign backed by the Duchess of Cornwall and finally a tribute to legendary Beat poet Jack Kerouac.
Bronte Poetry to be Brought to Life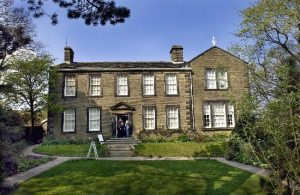 In a historic house that is linked to her work, the poetry and the music, of Emily Bronte is to be bought to life next week.
Soprano Charissa Huchins and Alexandra Lesley, an actress and writer, will join forces with pianist Gordon Balmforth at Ponden Hall to give a recital which will be made up of a selection of poems by Emily Bronte starting with "High Waving Heather" before ending with a short extract taken from Wuthering Heights. The poems will be matched to solos on the piano and songs for which the manuscripts were all but one owned by the poet herself.
Ponden Hall it thought to have been the inspiration for one of the main locations in Wuthering Heights, Thrushross Grange.
"Poem by Heart" Campaign Backed by Duchess of Cornwall
In June the Duchess of Cornwall took over from the Queen as the patron of The Royal Society of Literature, a role she is taking very seriously. She has added her support to a campaign aimed at getting the public to learn poetry off by heart. The idea behind the campaign is that doing this and challenging oneself is a good way to try and keep "senior moments" at bay.
Speaking to Gyles Brandreth about the campaign the Duchess confessed that she often recites to herself whilst waiting to go to sleep. The Duchess was taking part in a documentary for Radio 4 alongside Dame Judi Dench who is still able to recite all of Twelfth Night and Midsummer Night's Dream by William Shakespeare without notes.
During the documentary The Duchess was challenged to recite the cautionary tale of Mathilda by Hilaire Belloc which she had learned as a young girl.
The documentary was aired yesterday as we head towards National Poetry Day on 4th October.
Kerouac at the Cathedral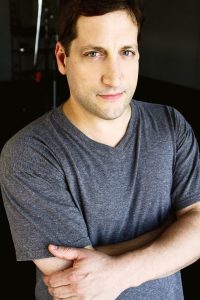 On 19th October Frank Messina, a Jersey City poet will be performing as part of a tribute to Jack Kerouac the legendary beat writer. This benefit will be joint event for the American Poets Corner and the Kerouac Project.
There will be some big names from the world of jazz taking part as well as actors and poets. The composer David Amram, who was an early collaborator with Kerouac, will be performing Beat-era and original classics with his band. There will of course be readings from the poets works.
The proceeds from the event will be used to support two projects, The American Poets Corner and the Jack Kerouac Project of Orlando which is home to around 60 writers and has been since 2000.