Our final news roundup of the week takes a brief look at the musician and poet Gord Downie, who passed away on the 17th of the month. We also discuss the TS Elliot prize shortlist and a poetry competition in Jamaica for young poets.
The Musician who was also a Poet
There is a fine line between poetry and song lyrics, and whilst some musicians are famous for their music above all else they also have a hidden talent for writing poetry. One such musician was Gord Downie, the frontman and lyricist of Tragically Hip the Canadian rock group.
Gord Downie sadly passed away on 17th October, at the age of just 53, he had been suffering with complications from glioblastoma; a terminal brain cancer.
Whilst Downie is undoubtedly well known for his music career; the band sung songs about the small towns of Canada, hockey heroes and even the frontier history, and for more than two decades they were a source of national pride, making them to Canada what the Beatles were to the UK.
What most people, including many of his die-hard fans do not know however is that he was a published poet. In 2001 Gord Downie put together a book of poetry "Coke Machine Glow". Louise Dennys, Downie's publisher says if you want to know what being a traveling performer with Gord Downie was like you have only to read his poetry, it's all in the book.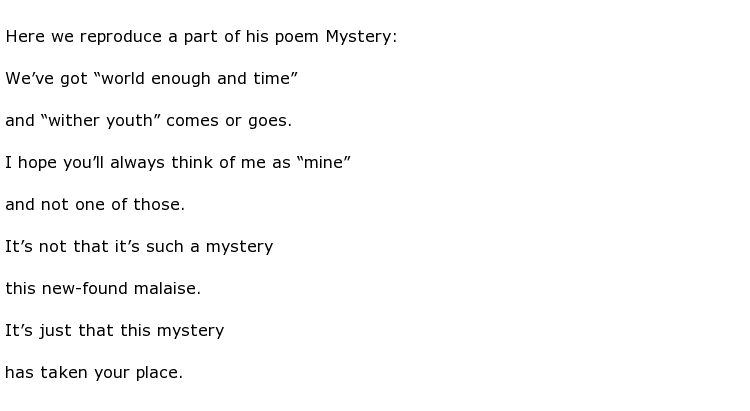 TS Elliot Prize Shortlist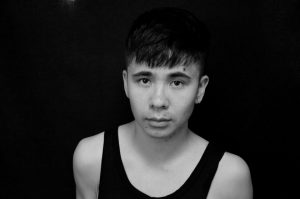 The shortlist for the 25th TS Elliot prize has just been published, regarded as one of the most prestigious poetry prizes in the UK the shortlist is just 10 poets long. This year record 154 collections of poetry were submitted for consideration for the prize which won't be announcing a winner until 2018.
Amongst those who have been shortlisted is Ocean Vuong the Vietnamese-American poet who won the Forward Prize for Best First Collection earlier this year. His book "Night Sky With Exit Wounds" is up against poetry collections from nine other poets including the British Poets Roddy Lumsden, Michael Symmons Roberts, Caroline Bird and Robert Minhinnick.
The judges feel that the entries this year are very strong, and as such their shortlist reflects this, covering grief, please, place and history in a variety of guises.
Jamaica Calls On Young Poets to Enter Poetry Competition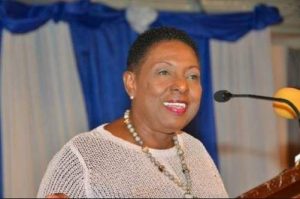 Young budding poets in sunny Jamaica have been encouraged to submit their poems for the newly established Jamaican Poet Laureate as well as the



A prize of US$1000 cash is on offer and on top of this the chance for the winner to take part in an award ceremony on the country's World Poetry Day which will take place on March 21st, 2018. The programme is the result of a collaboration between Jamaica's National Library and the University of Michigan and the hope is that the richly diverse cultural heritage, of which Jamaica is quite rightly very proud will produce some fantastic poetry.