Today in our poetry news round-up we take a look at the winners of this year"s Forward Poetry Prize. We also have a short article about the poet BenJamin Zephaniah and his continued support of a charity bookstore.
Forward Poetry Prize Winner Announced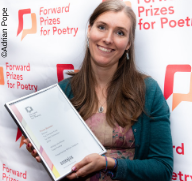 The poet Fiona Benson has been named as the winner of this year"s Forward Poetry Prize for her second collection of poetry Vertigo and Ghost. She was awarded the £10,000 prize at a ceremony over the weekend.
The book takes a look at female desire and fear. It begins by casting the god Zeus as a modern sexual predator, before moving to the subject of fierce maternal feelings.
The award was just one of many that were made over the weekend. The Felix Dennis Prize for the best first poetry collection was awarded to Stephen Sexton for his collection, which was inspired by his childhood love of the Super Mario World game, which helped him to deal with the death of his mother.
The best single poem award went to Parwana Fayyaz for Forty Names. The poem is inspired by a partially mythical tale of 40 girls who gave their lives for honour in Afghanistan, her birthplace. Fayyaz didn't start learning English until 2010, and it was the many questions that she had about life around her that drew her to poetry. It was from this point that she began writing her first poetry. She wanted to write a poem about these forty women who took their own lives by jumping off a cliff in order to save their honour and she hopes that the poem has given them a name.
The judges said that they were particularly proud of the winners this year. They inspired them with their fearlessness and conviction, and reminded them what poetry at its very best really is. This year the panel of 5 judges read a total of 204 collections of poetry and 183 individual poems before selecting the winners.
Poet Returns to Book Shop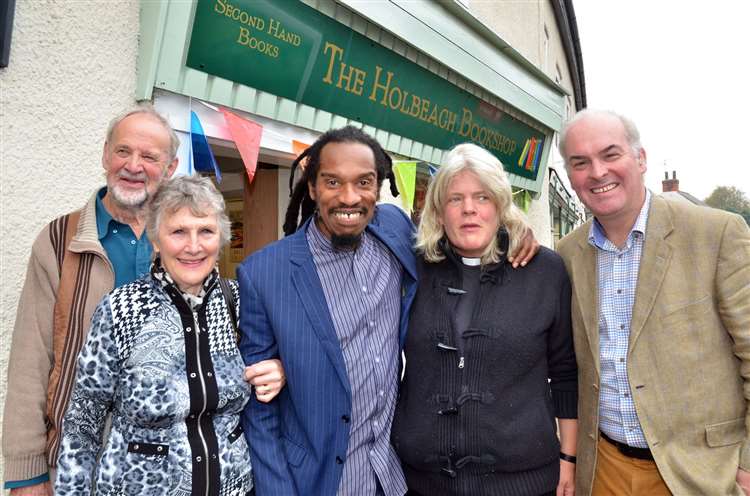 The Holbeach Book Shop will be getting a little special help on the occasion of their first anniversary. The poet Benjamin Zephaniah will be helping the volunteers on 28th October and also doing a book signing session as part of the celebrations.
The shop, which opened in the town centre last year, raises money for local good causes by selling CDs, DVDs and books which are donated to them.
Zephaniah attended the opening of the shop last year and volunteers are delighted that he is returning to help them celebrate – he said he would, and he has bee true to his word.
As part of the event, he will be signing copies of some of his novels, in particular, those that are written for teenagers.
The shop was the brainchild of Rev Kate Plant who saw a need in the town not only for volunteering opportunities but also for regenerating the town and promoting reading.
The shop has proved to be very successful over the last year with a steady footfall. They run special offers every month in order to keep people visiting.