We end the week here on My Poetic Side with a look at the poetry course for army offices, a new poem that has been created for the Armistice Centenary and finally a Whiskey Distillery poetry competition
Army Teaches Poetry for Helping with Combat Decisions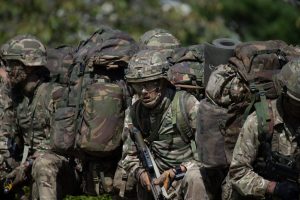 The British Army has been teaching poetry to soldiers to help them when faced with combat situations. They believe that understanding the complexities of poetry will assist them with an understanding of ambiguity.
The poetry classes are being run by the Army School of Education which is located near Winchester and now form an important part of their office preparation course. Soldiers are studying modernist poems by poets like William Carlos Williams. The officer in charge of teaching poetry, Lt David Boyles said that in an era where contingency operations are a much a part of the role that offices take on as well as their more military operations, the content and structure of poems offers them a valuable and easy way to understand both ambiguity and variety, and that it was a cheap way of doing so.
New Poem for Armistice Centenary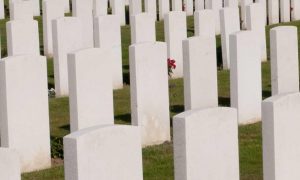 Sir Andrew Motion, the former poet laureate, published a new poem yesterday on National Poetry Day. The poem which marks the centenary of the end of World War One takes its inspiration from the inscriptions that families could put on the gravestones of their loved ones during the war. These inscriptions were very short, being limited to just 66 characters
There are almost a quarter of a million headstones all over the world and he looked at the inscriptions on many of them for his inspiration. He was particularly inspired by the inscription on the grave of Pts Roy Douglas Harvey "My task accomplished, and the long day done" which he used as inspiration for the end of his poem.
Many of the gravestones contain the words of famous poets such as Lord Tennyson, Laurence Binyon and even William Shakespeare – the task of finding their own words was simply too much for the families who had lost their young.
Here we reproduce part of the powerful poem: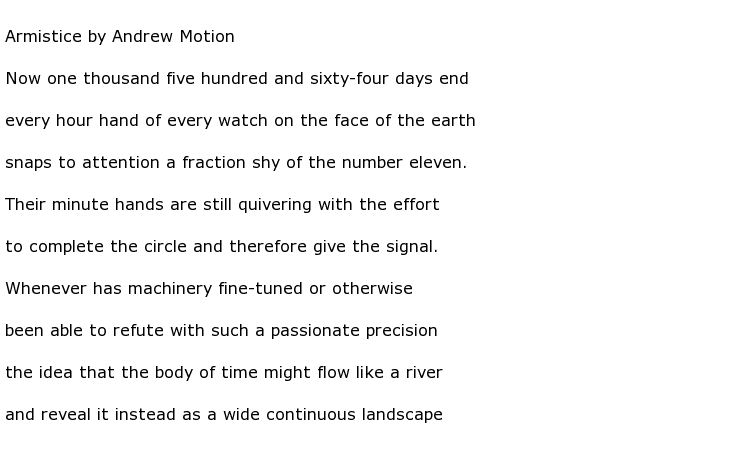 Whiskey Poetry Competition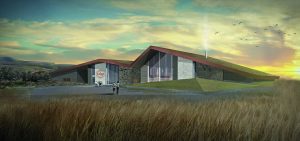 Isle of Arran Distillers are running aa poetry competition in conjunction with Scottish Field. They are looking for an official poem for their new Distillery which, together with a visitor's centre, is due to open in the spring.
They would like budding writers to create a poem that takes in the subject of whiskey, the scenery or the history of the Isle of Arran. The competition is open until 14th December and winners will be announced on Burns Night, 25th January.