Today in our poetry news round-up, we look at the poets on the Scotiabank Giller longlist, we have news about the Off the Shelf Book Festival and we look at the poet to be honoured with a postage stamp.
Longlist for the $100k Scotiabank Giller Prize Announced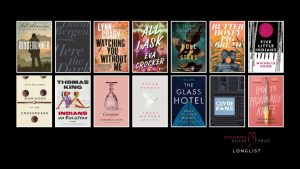 The longlist for this years Scotiabank Giller Prize has been announced. There are 14 titles on the longlist, including 3 debut novels and a graphic novel. 2 poets have also made the list with novels. Several of the names on the longlist have been previous winners of the prize.
A total of 118 titles were submitted to the judges this year, some of them not yet published.
This is an annual award with a first prize of $100,000 that recognises the very best in Canadian fiction. The shortlist will be announced on 5th October and the winning work will be announced on 9th November.
Kaie Kellough, the winner of this year's Griffin Poetry Prize, has been nominated for a collection of short stories titled "Dominoes at the Crossroads".  Gil Adamson is the other poet and writer who has made it to the longlist. She is listed for her long-awaited sequel to the very successful novel The Outlander, which was awarded the First Novel Award by Amazon.ca in 2009. She has also published several collections of poetry.
Off the Shelf Book Festival in Sheffield Goes Ahead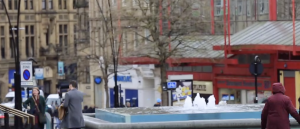 As it marks its 29th year, the Sheffield Off the Shelf Festival isn't going to let the coronavirus pandemic stop it from taking place.
The event will take place next month, and will be something of a hybrid with digital and live celebrations coming together to produce a celebration of authors and books. There will be a poetry drive-in event which will feature Simon Armitage, the poet laureate.
Due to social distancing, there will be tickets this year but there will be far fewer than normal. These events will, however, also be shown online as well, so that nobody needs to miss out.
The festival will be opened on 9th October by the author Lee Child, and will feature a wide range of talks and events with authors and poets including Lemm Sissay.
Legends Honoured with Stamps in SA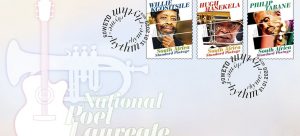 The South African Post Office has issued a set of three new stamps to honour three remarkable citizens. The three; Hugh Masekela, Dr Phillip Tabane and Professor Willie Keorapetse Kgositsile have been honoured for the important role that they played in the country during apartheid.
The cabinet approved the decision to honour them back in 2018.
Kgositsile died in 2018. He was an author who started out as a journalist. He was also a poet with a number of published books. He was dedicated to politics and this resulted in his establishing the African Congress' Department of Education and Department of Arts and Culture.
Masekela was a jazz maestro who spent time in exile before being allowed to return to South Africa. He is often referred to as the Father of South African jazz. Tabane was a jazz guitarist and renowned vocalist. They also both died in 2018.