Today on our poetry news round-up we take a look at the new Griffin Poetry Prize fund and the poet who was ignored on the London Underground.
Largest Prize to Date Unveiled by Griffin Poetry Prize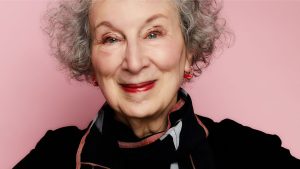 At £85,000, the new prize unveiled by the Griffin Poetry Prize is the largest award possible for a single book of poetry. This new award has been unveiled as a celebration of the 20th anniversary of the prize and combines both the existing Canadian and International prizes into just the one much larger one. This is the largest award anywhere in the work for a single book that has either been written in English or translated into English. All those poets who are shortlisted for the prize will receive an award of £6500.
There will also be a prize of $10,000 for a Canadian First Book of poetry, and this prize will include a 6-week residency in partnership with Civitella Ranieri Foundation. This prize is open to those who are full Canadian citizens and those who are permanent residents and, again, is for a first book which needs to be written in English.
Together with the Lifetime Recognition Award, this means that the total Griffin poetry prize fund is now around £135,000.
The founding trustee and author Margaret Atwood said that the prize had been around for over 20 years and during a time when attacks and censorship on writers were on the increase in a number of countries, that it was wonderful to see such a wealth of poetry coming from Canada.
If the winning book is one that has been translated into English, rather than written in English in the first instance, the prize fund will be split with 60% awarded to the translator and the other 40% to the poet – this is in recognition of the valuable work that is done by translators in this field.
In March 2023, a longlist of just ten books will be announced, timed to coincide with National Poetry Month. This list will be reduced into the shortlist of five during April. The winner will be announced at the start of June. This year's judges are Nikola Madzirov from Macedonia, Canadian poet Gregory Scofield, and Natasha Trethewey a former US poet laureate.
Poet Ignored on London Underground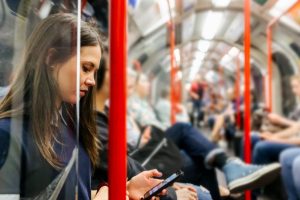 Anyone who has travelled on the London Underground will have seen plenty of poetry on display and will most likely have cast a glance at it whilst trying to avoid looking at the other commuters. What is less likely is that would have seen one of the poets behind the words whilst travelling on the tube.
What even fewer will have seen is one such poet, signing his work with a sharpie whilst the train was moving. It should really come as no surprise that when such an incident took place, not only did nobody challenge the poet and his potential "graffiti," nor did anyone appear to have a reaction to his actions.
This is precisely what happened to the poet behind Dei Miracole, Lemn Sissay OBE, when he signed his poem and even took a selfie with absolutely no reaction from anyone.