Our final news roundup of the week looks at the release of Dareen Tatour, a pool named for a poet that is to be renovated and the short list for the Man Booker Prize
Poet Released from Prison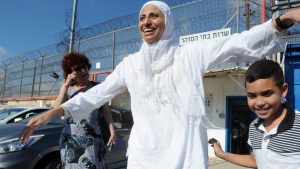 The Arab IsraeLi Poet Dareen Tatour, who was sentenced to 5 months in jail back in July, has been released.
Tatour was originally arrested in October 2015 for "incitement to violence and support for a terrorist organisation" The arrest followed the online publishing of one of her poems and subsequent social media posts. The posts were made at a time when the violence between Israeli and Palestinian factions was erupting.
The poet was released yesterday time that she had served in prison prior to her conviction had been considered.
On her release, Tatour said "Freedom is something so sweet that I can't even describe it." Her time under house arrest and in prison has not deterred her from further poetry, she is planning to publish both a collection of poetry and a novel talking about her experiences.
Byron's Pool to be Renovated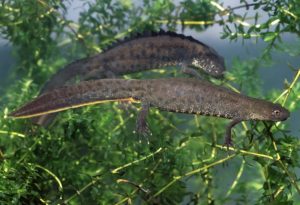 A pool, know as Byron's poll after the famous poet Lord Byron, in Cambridge is to be renovated in order to create a hibernaculum. It is hoped that once the renovation work, which is to be carried out by the council, is complete amphibians such as newts will live there.
The pool has been a nature reserve since 2005, and now residents are being asked for their opinions on its future
The pool which was frequently visited by Byron, who liked to swim there, can be seen on historic maps but over recent years it has become largely lost due to the encroachment of scrub. The plan is to remove the scrub and use and of the timber and stumps that are taken away to help with the construction of the hibernaculum.
It is also hoped that following the work the tree stock will be able to be returned to a state that is more historically accurate for the area. They also hope to remove all non-native species of tree as well.
Poets Novel in Verse Short Listed for the Man Booker Prize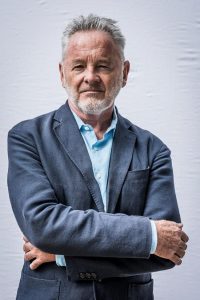 Robin Robertson, the award-winning Scottish poet, has been short listed for the leading fiction prize; The Man Booker Prize.
Robertson who is already an award-winning poet, has been short listed for "The Long Take" which has been described as a "lyrical tribute to the power of writing." This is the first time such a book has made it to the short list for this prize.
Robertson who now lives in London has previously won the Forward Prize for poetry three times as well as the EM Forster Award which is given by the American Academy of Arts and Letters.
He is joined on the short list by two debut novels, one of which has been written by the youngest author who has ever made it to the list. There is also a second appearance by Esi Edugyan, a Canadian author.
The Man Booker Prize carries a £50,000 award for the winning writer and is open to any book written in English and published in the UK and Ireland.