Today on My Poetic Side, we look at the RS Thomas Exhibition, which has been gaining international interest and the winner of this year's Wallace Stevens Award.
RS Thomas Exhibition gets International Recognition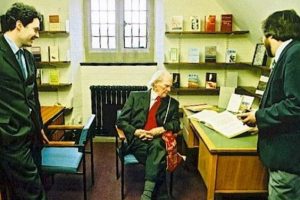 An exhibition in Bangor, Wales, which looks to shed some light on the work and life of RS Thomas, the prolific Welsh poet, has been gaining some significant recognition all over the globe.
Titled "RS Thomas His Life and Writing", the exhibition celebrates the life of the former Anglican priest who went on to achieve recognition as one of the leading lights of contemporary poetry in Wales. The exhibition, which is available to visit at Bangor University, includes drafts of his poems, personal notes, which include one from the late Queen, and personal items such as his typewriter and glasses. There are also letters to his peers, illustrations and even some rare manuscripts.
Each of the items on display has been carefully picked by the two directors of the RS Thomas Research Centre. The display is bi-lingual and can also be accessed via the internet both in Welsh and English. To date, over 2000 visits have been made to the online version, with both Welsh and English being accessed from locations all over the globe.
Some of the personal effects that have been chosen for the display cast a light on the lesser-known aspects of the personality of the poet. On the outside, Thomas appeared to be a very stern clergyman however he actually had a strong sense of humour that people soon discovered once they had met him. This was something that was really in evidence in 1964 when he received the Queen's Gold Medal for Poetry.
He received many awards during his lifetime, and in 1996 he was nominated for the Nobel Prize in Literature.
It seems fitting that the exhibition should be at Bangor University as it was here that Thomas studied classics before later deciding to train as a priest.
Lifetime Achievement Award for Poet Marilyn Nelson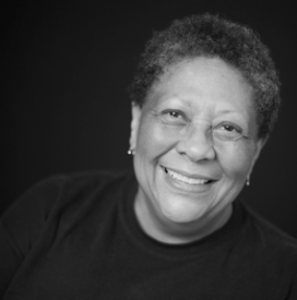 Marilyn Nelson has been named as this year's winner of the Wallace Stevens Award. The award, which is a lifetime achievement honour, carries a prize of $100,000 and is awarded by the Academy of American Poets to a poet for "proven mastery of the art of poetry".
Nelson, who is 76, has been writing poems for several deceased, and her poetry is often described as humane and necessary. She is well known for her collections of poetry which include "Fields of Praise" and "The Homeplace", but she has also penned several children's books and has even translated some works from ancient Greek and Danish. She joins a long line of respected previous winners, including Sonia Sanchez, Adrienne Rich and John Ashbery.
This was just one of several poetry awards that were announced by the Academy. Others included the winner of the Lenore Marshall Poetry Prize, the Academy of American Poets Fellowship, which includes a residency to take place at the TS Eliot home in Massachusetts and the Outstanding work by a young poet award.