Today, we end the week with a look at some poetry-related awards and prizes.
Shortlist Announced for Inaugural Nelson Ball Prize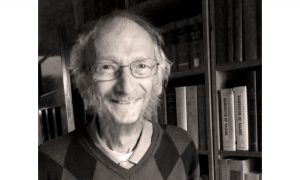 The list of finalists for the first Nelson Ball prize has been announced. The prize has been named after Nelson Ball the late poet, bookseller and publisher from Paris, Ontario. It is to be awarded for works that were published in either 2018 or 2019 and are "poetry of observation".
The award carries a prize fund of $1000 for the winner, who will be chosen by the two jurors, who are both volunteers. The prize is somewhat unusual and will run in a three-year cycle. In this, the first year, the award will go to a published work. In the second year, it will also be a published work. In the third year, however, the award will be given to a work that has made what the organisers are calling an "under-the-radar" contribution to literature in Canada. In each instance, the shortlisted entries should be written by Canadians.
2020 Bobbitt Poetry Awards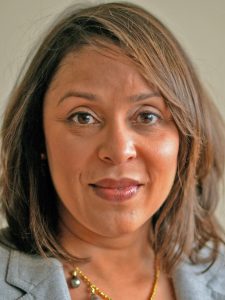 The poets Natasha Trethewey and Terrance Hayes have been named as recipients of this year's Bobbitt poetry awards. They will receive this honour from the Library of Congress.
The announcement was made on Thursday by the library. They confirmed that "American Sonnets for My Past and Future Assassin" by Hayes was the winner of the Rebekah Johnson Bobbitt National Prize for Poetry. The Bobbitt prize for lifetime achievement has been awarded to Trethewey. The Bobbitt award is presented on a biannual basis and is named after the sister of Lyndon B. Johnson the former President of the United States. The award is funded by her family.
Both poets will receive a cash prize of $5000. The names of Hayes and Trethewey are well-known names in American literature. In 2010 Hayes won the National Book Award for "Lighthead". In 2007 Trethewey was awarded a Pulitzer Prize for "Native Guard". Trethewey served as the United States Poet Laureate in 2012 and again in 2013.
Major Chinese Poetry Prize Won by Eiléan Ní Chuilleanáin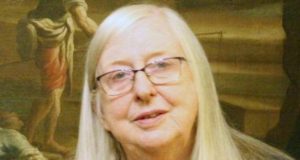 The 1573 International Poetry Award has been given to Eiléan Ní Chuilleanáin. This award is one of the highest literary honours in China and is usually given during the International Festival of Poetry and Liquor which takes place in Luzhou. The prize is a little unusual and includes a "made-to-order" bottle of Baijiu. The 50-year-old white liquor is worth around €10,000.
This year Ní Chuilleanáin has also been a recipient of the Irish Times Poetry Now Award and has had a collection of poetry published.
Speaking about the win the poet said she was not sure what she would do with such an expensive bottle and was contemplating something that would look at the relationship between alcohol and poetry and how this did not need to be something destructive.