We begin the week here at My Poetic Side with the story of a poem that has inspired a piece of music for the St Asaph Music Festival. We also have an article about Tracy K. Smith, the U.S Poet Laureate who will be delivering a lecture this week at St Mary's College, Notre Dame.
Highlight of St Asaph Music Festival Inspire by Story of Poet's Son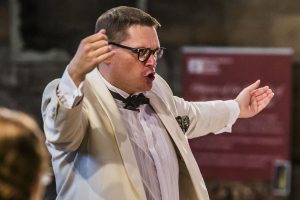 The death of Rudyard Kipling's son during World War One is the inspiration behind a new work by Professor Paul Mealor. The piece will have its world premiere in St Asaph at the North Wales International Music Festival on 15thSeptember.
The piece is based on the poem that Kipling wrote about his son "My Boy Jack". It will be narrated by the author, broadcaster and poet Aled Lewis Evans. The poem was also the basis for acclaimed 2007 film of the same title which starred Daniel Radcliffe as Jack.
Jack was Kipling's only son. At the age of 17 he tried to enlist in the Royal Navy but was rejected due to poor eyesight. His father used his influence to get him accepted and he went to war, where he perished at the Battle of Loos at the age of 18 – a tragedy which his father never forgave himself for.
It is particularly poignant that the piece will be premiered this year, as we remember the centenary of the end of World War one.  Mealor said that the poem had always fascinated him and sums up what he felt the First World War was all about.
Written for violin, cello, piano and viola the piece which is just two stanzas in length is somewhat haunting. The words are spoken and not sung so that neither words nor music detracts from the other
This is just one of many commemorations of World War One that is scheduled to take place over the course of the next couple of months all over the country.
Here we reproduce a small part of the poem:


Tracy K. Smith to Deliver Christian Culture Lecture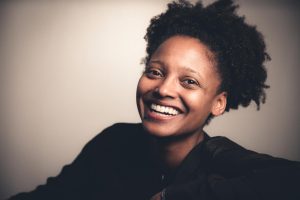 The 52ndpoet laureate of the United States, Tracy K. Smith will be speaking at Saint Mary's college, Notre Dame on 5thSeptember. She will be delivering the 2018 Christian Culture Lecture.
This year's lecture will be given in honour of one of the late members of the board of Trustees.
Smith, who was appointed to the role of poet laureate in 2017 and will serve in the capacity of poet laureate for around 12 months, has received numerous awards for her poetry, including a Pulitzer Prize in 2012. Her most recent volume of poetry was published in April this year.