Our poetry round-up today takes a look at the winners of the Moth Short Story Prize, both of whom are poets. We also look at the poetry that inspired music for this year's Last Night at the Proms.
The Moth Short Story Prize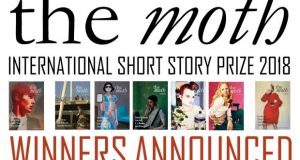 The debut novel from Caoilinn Hughes has not only taken the first place in The Moth Short Story Prize but also third place as well.
This is the first novel for Hughes who is also a published poet. In 2015 she won the Irish Times Shine/Strong Award for her poetry collection "Gathering Evidence". Her poems have also appeared in Granta, Poetry, Tin House and on BBC Radio 3.
Orchid & The Wasp was published this summer and has been met with great acclaim by a number of authors. The story which took first place is Psychobabble which was judged anonymously. The judges stated that it was



Third prize went to her story "Standard Deviation"
It is interesting to note that the second prize this year also went Tracey Slaughter, who is also a published poet and author with several awards of her own over the tears. Slaughter won second prize with "Postcards are a Thing of the Past".
This is the first time in their history that The Moth has awarded more than one prize to the same author.
Poetry Inspires Last Night at the Proms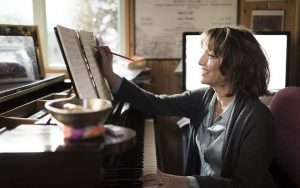 The poetry of the late Jewish poet Isaac Rosenberg is the inspiration behind two pieces of music that have been commissioned for the Last Night at the Proms.
The poet who is known for his First World War Poetry sadly had his life cut short at the age of 27. The poem which has provided the inspiration was in fact written five years before the outbreak of war, "In The Underworld" talks about living with a broken heart but also offers up an eerie indication of the conditions that soldiers would find themselves dealing with in the trenches.
The songs that were inspired by the poetry had their debut this weekend at the Last Night of the Proms
Roxanna Panufnik, the composer who was given the job of writing the pieces was given the brief to come up with a piece, or pieces that would commemorate the centenary of the end of the First World War. It needed to be scored for an orchestra and two choirs.
In order to offset the poem Panufnik chose a couple of lines from The Prophet by Kahlil Gibran. Both sets of poetry have been set to rhythms that come from the sound world of the middle east.