Today we look at Lawrence Ferlinghetti's art exhibition, the poet who has been convicted for protesting and the cycle tour that takes in poetry and whisky.
Poet Celebrates 101st Birthday with Painting Exhibition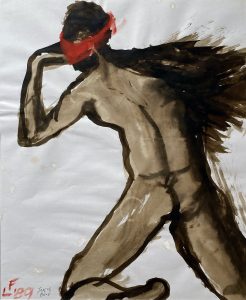 The prominent poet Lawrence Ferlinghetti has celebrated his 101st birthday with a showing of his paintings in New York. This is his first solo exhibition.
Known to many as one of the Beats poets, Ferlinghetti was born in Yonkers, New York in 1919 during the Spanish flu pandemic. He founded City Lights Bookstore and was responsible for publishing works by Jack Kerouac and Allen Ginsberg; his publishing of Howl by Ginsberg resulted in arrest. Whilst he is well known as a published poet with several books under his belt, what is not as well known is that he is, in fact, a painter as well.
In fact, he has been a painter for as long as he has been a publisher, a poet, a bookstore owner, and a political activist.
This is, however, his first painting exhibition. It opened on 27th August and is due to run until 2 October at the New Release gallery in Chinatown. The exhibition was due to have begun in March, to coincide with the poets 101st birthday however it was delayed due to the coronavirus pandemic. There are a total of 14 works on display – nine works on paper, two paintings, and three small prints. They all show sketchy images of mythical people including Leda and Icarus, literary figures like WB Yeats and also naked women and men.
Poet Convicted for Protesting Against Internet Shutdown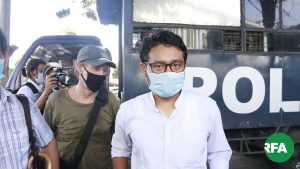 The activist and poet Maung Saungkha has been convicted by a local court in Myanmar for a violation of the Peaceful Assembly and Peaceful Procession Law.
A co-founder of the research-based Athan Group who advocates for free expression Saungkha was convicted for his part in a protest that took place on 21st June in Yangon City. During the protest, a banner reading


was unfurled.
A total of 6 hearings have taken place since the event with the police testifying against the poet and claiming that he helped organise the protest which took place without getting official approval. On 4th September, his sentence was announced, and he was given the option to either spend 15 days in jail or pay a fine of 30,000 Kyat (22.50 USD). He decided to pay the fine. The internet and communications network in Myanmar have been restricted for over a year now and telecom operators have been directed to restrict the access of 3G in the area until October 2020.
Cycling, Poetry and Whisky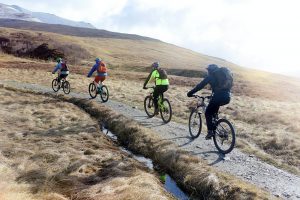 The coronavirus pandemic and lockdown saw many people dusting off their cycles and taking to the roads. A new cycle route that covers 84-miles has just launched in Scotland that offers people the opportunity to see the stunning Scottish countryside whilst taking in some of its castles, whisky, and poetry.
The route will take in the Globe Inn and the Robert Burns Centre as it follows in the path of the great poet himself.