We begin another week on My Poetic Side with a look at the iconic poem that has been demolished and the poem that will be travelling into space.
Landmark Pub With Poetry Link Demolished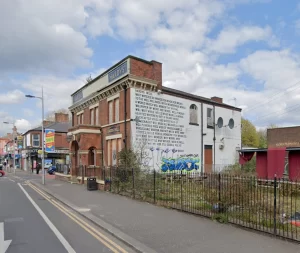 A Rusholme pub, on the outskirts of Manchester, has been demolished. The pub, Hardy's Well, which was 200 years old, has been derelict since 2016. Since it closed, it has been the victim of two arson attacks, the most recent of which meant that it was no longer safe, and demolishing was the only option left to secure the safety of those passing by.
There is a lot of sadness amongst the local community, in part for the demolition of the iconic building but also for the loss of the iconic poem pained on one of its walls.
The poem, written by Lemn Sissay in 1992, was a tongue twister written specifically for the customers of the pub. Every word of the poem began with the letter W.  In its heyday the pub was a regular haunt for students and Manchester City Football fans thanks to its proximity to the University and the football ground.
Sissay is something of a local legend and is also responsible for the poem "Flags", which can be found etched into paving slabs in the Northern Quarter.
Sissay unfortunately knew nothing of the decision to demolish the building until it was too late but commented that the poem had become something of a landmark, and people often contacted him about it. He would have loved for it to have been moved elsewhere but was grateful for the impact that it had on his career and felt now might be the time to move on.

Here we reproduce a few lines of the iconic tongue twister Hardy's Well:

NASA to Send Poem into Space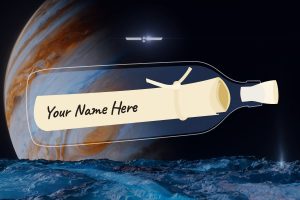 The US poet laureate Ada Limon has penned a poem for NASSA that will be heading into space on a microchip. The poem "In Praise of Mystery: A Poem for Europa" will be riding on the Europa Clipper spacecraft when it heads to Jupiter and then its moon Europa.
NASA are offering members of the public the chance to have their name stencilled onto the microchip for this historic occasion as part of their "Message in a Bottle" campaign. The mission isn't due to take place until October 2024 and will be looking at whether the ocean, which it is thought lies under the icy crust of Europa, can support life. Names must be submitted to NASA before midnight on 31st December 2023.