Today's collection of news from the world of poetry brings us articles on an opera about Pushkin, the retiring chair of a poetry festival and the new poet laureate for Calgary.
The Opera Based on the Life of Pushkin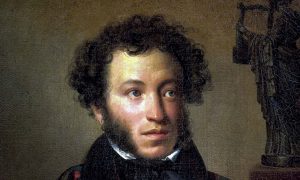 The life of the Russian poet Alexander Pushkin has been turned into an opera, this will be the first ever dramatization of the poet's life to hit the stage.
The opera, titled simply Pushkin tell the life of the great romantic poet who is famous for such works as Eugene Onegin and Boris Godunov, and who is very much still at the heart of Russian culture. It is the work of Marita Phillips, a direct descendant of the poet who is herself a writer based in London, and she believes she has created the first stage version of the poets rather eventful life.
The opera tells the complete story of Pushkin's life from the radical poetry that first put the poet in conflict with the state to the position he eventually held as the man credited with reinventing the language of Russian literature to his eventual tragic death in a duel with the man he suspected of being his wife's lover.
Phillips was brought up aware of her links to Pushkin and his Russian literary heritage; his fairy tales formed a large part of her childhood. Writing the libretto for the opera has been the work of many years, 15 to be exact. The opera will open in July at Grange Park Opera in Surrey, it features 8 main characters and will be sung entirely in English. The music has been composed by Konstantin Boyarsky.
Poetry Festival Chair (91) Retires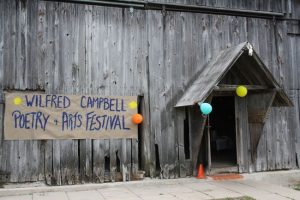 Paul Kaster, who has served as board chair and the director of the William Wilfred Campbell Appreciation Society and Festival for the last 5 years has announced that he will be retiring from the position due to his age, he is 91.
Dubbed the


as well as the



and one of just seven well-known Confederation Poets Campbell started writing at the age of 14. He published a total of five collections of poetry, ten drama plays, five historical novels and 3 books of non-fiction.
The festival takes place each year in June, the month of the poet's birth; this year it is due to be on 24thJune.
New Poet Laureate for Calgary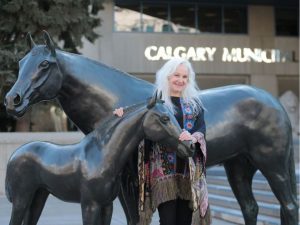 Yesterday Sheri-D Wilson accepted the honour of becoming the fourth poet laureate for Calgary. She takes over from Micheline Maylor who has held the post since 2016 and will act as "artistic ambassador" for the next two years.
Wilson is a prize-winning poet and author of 11 books she has put together four short films and even released poetry combined with music on three albums. She is well known in literary circles for her rather eclectic style of performing; she is something of a favourite at festivals all over the world.