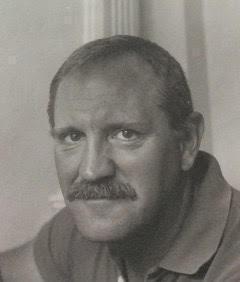 News has reached us of the passing of Rudy Kikel, ages 75, at his home in Jamaica Plain.
He won numerous awards and accolades, and as well as publishing five collections of his own and editing two others, he was also the editor of Bay Windows, a Boston based gay community newspaper.
There are universal themes that all gay men and women will recognise in his work – the agony and ecstasy, for example, or coming out or cruising – but there were also deeply personal stories, such as his quiet encounters with a male friend who by all accounts was 'ostensibly straight'.
Strict Parameters
Kikel's poems consist of alternating lines of seven and eight syllables. Whilst most of us would suffer within such strict parameters, Kikel revelled in what he saw as the freedom of boundaries. The pattern challenged him to combine and express thoughts in a way that was concise, but warm.
He was not overtly political but understood that his work would be part of the upsurge in gay literature of the time. Rather than fight it, he allowed his art to be part of this bigger movement.
Family Life
The son of Slovenian immigrants, Kikel was born in Brooklyn in 1942. He always felt an outsider – the area his family came from, a tiny province Gottschee that is now Slovenia – was invaded several times of the centuries. The fact that he was gay confirmed this 'outsider' feeling for Kikel.
But rather than kick against it, he embraced it to a certain degree, even when being gay was criminal and frowned upon.
He attended St. John's University in New York in 1960 and was, by all accounts, a conventional student. He had a girlfriend but frequented gay bars of Long Island and nearby areas.
One of two children, he tried to introduce his sister to 'his other life', an experiment that fell flat when she saw him kiss another man in the gay bar where he had taken her. She 'outed' him to their parents by referring to him as a 'faggot' in front for their parents, but they were unaware of its meaning.
He continued his studies, gaining a PhD from Harvard and taught for a short time at Suffolk University. But he disliked it, and quit. He moved to a new apartment, became the building's superintendent and wrote poetry when he could.
He spent the 70s looking for sex, dinner parties and cruising the gay bars. But by the 80s, the lifestyle was wearing thin and he decided on moving to New York. He thought that life would be more exciting here but Sasha Alyson persuaded him to stay in Boston.
Alyson was starting a gay community newspaper, the Bay Windows, a paper with a more progressive stance to the gay movement. Kikel served as the paper's arts and entertainment editor for some time.
The Last Years
Slowed by illness, his sense of humour remained undiminished. When asked how he met his husband, Sterling Giles, he answered



a reference to how gay men and women can now meet openly.