In today's poetry news round-up we take a look at the often-forgotten poet from Alcester Sir Fulke Greville, we also look at the boost in sales of Russian literature and poetry caused by the world cup and finally news that Liu Xia the widow of Liu Xiaobo has been allowed to leave China.
Elizabethan Poet is to be Remembered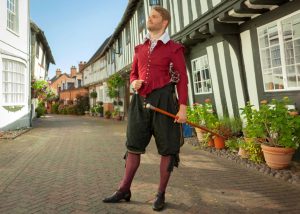 The town of Alcester will play host to a brand new festival that will celebrate Sir Fulke Greville. Fulke Greville Festival will take place on the last two days of September and will celebrate the achievements and the life of the largely forgotten man who is one of the most famous Alchester inhabitants.
This year marks the 390thanniversary of the death of Sir Fulke who was the Lord of the Manor of Alchester in the late 16thand early 17thcentury. He was also the owner of Warwick Castle.
As well as being a rather talented poet, Sir Fulke was also a dramatist and a statesman who played a rather significant role in the courts of both Elizabeth I and James I.
He was a generous patron of several the leading writers of the time including Christopher Marlowe and Ben Jonson and he was, of course, a contemporary of William Shakespeare.
The festival will include talks, lecture and tours which will also look at Greville's plays and poetry. There will also be tours of his former residences.
World Cup Boosts Russian Literature Sales
Thanks to the World Cup sales of the Russian classics are booming. And this isn't a phenomenon that is occurring in just Moscow, all of the 11 host cities of this year's world cup are reporting similar increases in their book sales. Whilst any city hosting the World Cup might be expected to face a shortage of beer they were not expecting football fans to be buying classic Russian novels.
The poet Alexander Pushkin, and the novelists Fyodor Dostoyevsky and Leo Tolstoy are amongst the writers who are disappearing off the shelves. However, the most popular author with football tourists appears to be Mikhail Bulgakov with a staggering 30% increase in sales of his books occurring in June. His books are not just proving popular in English but also in Spanish, German and Italian.
Sales of Pushkin's Eugene Onegin, which is written entirely in verse, have doubled during the world cup. Many of the books that are proving popular were not published in Russia during Stalin's reign, they were produced abroad and then smuggled back into the country. It is only in the last couple of decades that they have become more accessible in Russia.
Liu Xia Allowed to Leave China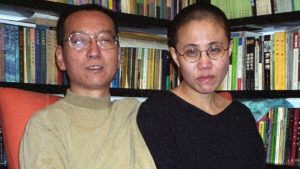 The widow of Chinese Nobel Peace Prize winner Liu Xiaobo, who has been under house arrest, and not seen in public since her husband's funeral almost a year ago has been freed.
It has been reported that she boarded a plane from China to Berlin, Germany although no official confirmation has been given. Germany had been very vocal in calling for her release.