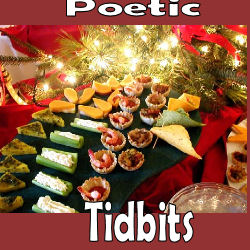 There"s been a round of interesting happenings and writings around the poetry world this week. Some of them are fascinating little tidbits to sprinkle into your conversation when you want to sound erudite. A few speak so well for themselves that any commentary from me would be completely superfluous. Check out a few of these links and find out what"s been news in the poetry world recently.
Poet Blog Appoints Unoffical Poets Laureate for Ten States
Matt Mikalatos thought he was just fooling around back in October when he announced his I Want to Be a Poet Laureate Contest at his Burning Hearts Revolutions blog. The response surprised him… and got him a newspapah headline.
Londoners Reading Poetry on the Subway for Over Twenty Years
It"s been twenty years since the London Underground decided to start putting up poetry on their walls and in their trains. The program proved so successful that it"s spawned ten anthologies of "Poems from the Underground". Now, you can go to the British Council for the Arts website and Download Poems on the Underground audios or order the complete CD.
Keira Knightley and Lindsey Lohan to Star in Movie About Dylan Thomas
Who"d a thunk it? Keira Knightley and Lindsey Lohan are tentatively slated to star in a new movie about the life of Welsh poet Dylan Thomas – or more specifically, about the volatile relationship between himself, his wife and her best friend. Titled "The Time of Our Lives" the movie is scheduled for completion and release in 2008.
Serving Neither Master – Victor Infante Sees New Directions for Poetry
And finally, Victor Infante, editor-in-chief of The November 3rd Club has a new column up at his regular spot at GotPoetry, and this one is a must-read for anyone who takes poetry seriously. He talks about the directions in which today"s poetry may be heading, the integration of page and stage poetry, and the value of poetry in today"s world. The column is insightful and thought-provoking, and should be on the required reading list for anyone studying poetry.
[tags]poetry, victor infante, november 3rd club, ferlinghetti[/tags]