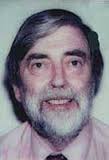 Today at My Poetic Side we bring you news of the death of Geoffrey Godbert, a poet and one of the co-founders of Greville Press.
Poet and co-founder of the Greville Press passes away
Geoffrey Godbert, who was a co-founder and joint editor of the Greville Press with fellow poet Anthony Astbury and the novelist Harold Pinter, has passed away at the age of 80.
Godbert was born in Stretford, Manchester, where he grew up. His father was an accomplished pianist and singer who was employed in the Lancashire cotton trade. He went to school at Bury Grammar School and rather than going on to university, his father encouraged him to enrol at the



where he trained as a singer. It was during this time that he recognised the connections between poetry, something he had been drawn to at school, and song. Realising, however, that he couldn't make a living entirely through poetry he moved to London where he joined the publicity department of Bodley Head, the publishers.
This eventually lead to a job working with Rediffusion TV on Ready Steady Go!, a music programme. It wasn't long after this that he published his first poetry collection



The collection attracted quite a bit of attention from a number of people, including WS Graham and George Barker, 2 fellow poets. It is through them that Godbert and his friend Astbury were introduced to Harold Pinter. When the 2 friends decided to found a small press, which they named after the 17th Century poet Fulke Greville, Pinter joined them as a patron.
In addition to


Godbert also published,



as well as a dozen more collections of his own poetry. He was also responsible for publishing a volume of selected poetry and through Greville Press he produced



two very successful anthologies.
Here we reproduce a part of one of his poems:


The influence behind much of the poetry that Geoffrey Godbert wrote was based around the deeply human and spiritual feelings that exist about human existence. He had a wide knowledge of both European and American Literature which can be seen in his works.
At one point in his career Godbert confessed that his poetry "began as therapy" but with so many published works under his belt it seems that this in fact is only a small part of the reason he wrote. His poetry might have begun as something to fill his spare time but in the end, it became his career, and he remained heavily involved with the publishing side of Greville Press until sometime in the 1990's
Geoffrey Godbert is survived by his partner, Jenny Fry, his daughter Ursula, from his marriage to Rose Kenny and also a son, William, from his relationship with Sandra Grantham.