With the global nature of poetry continually changing, here we have 3 news stories from across the globe:
Ugandan poet shortlisted for award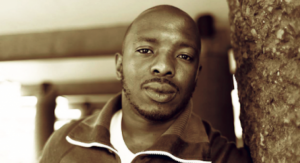 It is often thought that some of the greatest poetry is borne from great suffering, and it seems that the old adage is true for at least one poet, Nick Makoha, who has used his experience of the horrific nature of the Ugandan War to create poetry so searing that it has been shortlisted for the Felix Dennis Prize for Best First collection.
Fleeing from Amin's tyrannic rule and Uganda's horrific civil war, Makoha originally took up a position as a London banker, before quitting his post to commit to his art.
His piece, Kingdom of Gravity, looks at how people act in the extreme situations they find themselves in, both in war and in life,
Here, we reproduce the poem in full: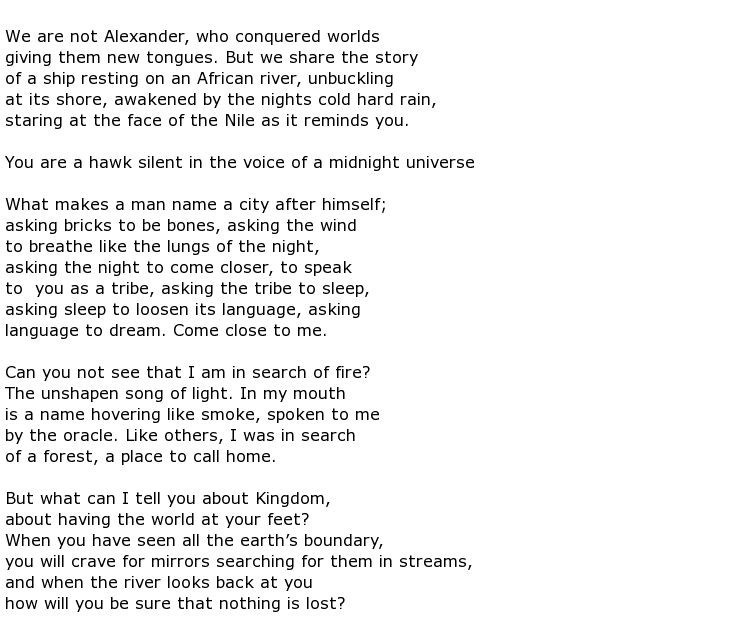 The Poetry Book Society describes his collection as



The violent nature of Makoha's poetry, along with the curious look at how people behave within these circumstances are said to have been just some of the reasons for his selection for nomination. The award, one of the most sought after for British and Irish poets, will be presented on 21st September.
Town celebrates close to 2 decades of poetry events with celebration of Whittier
Amesbury, US will next Sunday celebrate its 19th annual poetry event with readings of poet John Greenleaf Whittier at the Whittier Home Museum. The annual event, which includes up and coming artists as well as readings from poems such as 'Don't let them in' by Saladhin Amed is sure to feature heavily in the calendar of poetry enthusiasts from near and far. With award winning poetry from Whittier Home's second annual "Gathering of Verses" Poetry Contest winners, there's certain to be plenty to enjoy.
Bengaluru Poetry Festival hailed a success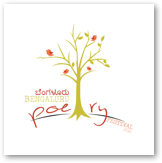 According to the Times of India, the second day of the Bengaluru Poetry Festival was certainly one to behold. With performances from Ranjit Hoskote, Ashok Vaipeyi and Jerry Pinto, to name but a few, this was certainly a celebration of Indian Poetry. Regional language poetry was not forgotten, either, with representation from Shreekumar Vakkiyil that transcended the boundaries of language. Vakkivil revealed



The festival, hailed a resounding success, is usually held annually and is free to attend.