From Mongolia to America; todays poetry news brings you details of the 37th World Congress of Poets, a lifetime achievement award and what many perceived as at attack on an iconic sonnet that symbolises America.
37th World Congress of Poets
Yesterday saw the end of the 37th World Congress of Poets which this year was held in Ulan Bator, Mongolia. The event which was titled "The Mind of Nature of the Human Soul", brought together more than 200 well known poets from over 40 countries. In addition to the poets, writers, translators and cultural and art figures also attended.
During the congress "Danzanravjaa" an international poetry festival in honour of the Mongolian poet, educator and religious figure D. Danzanravjaa, who was born in the Dornogov province, took place.
As well as being afforded the opportunity to take part in exhibitions, poetry evenings and the presentation of new poetry books and magazines, poets were also given the chance to visit the Gobi Desert, see nomadic camels and read their poetry under the starry Mongolian sky.
Congratulations to American poet Jorie Graham, who has just been awarded this year's Wallace Stevens Award for "proven mastery" in poetry, this is a lifetime achievement award which carries a prize of $100,000. Grahams books include the Pulitzer Prize-winning "The Dream of the Unified Field".
Often referred to as one of the most celebrated post war American poets, Graham replaced fellow poet Seamus Heaney as the Boylston Professor at Harvard; she was the first woman to be given the position. She has written many books of poetry, won numerous awards and from 1997 to 2003 she was chancellor of the Academy of American Poets.
The New Colossus – Readers Pen Alternative Versions for Trump's America
Once more poetry and politics find themselves closely linked in the news. This time the story concerns the famous words inscribed at the base of the Statue of Liberty; the iconic symbol of America.
The New Colossus, a sonnet, which was penned in 1883 by Emma Lazarus in order to help raise funds for the pedestal for the statue, contains the well-known, and often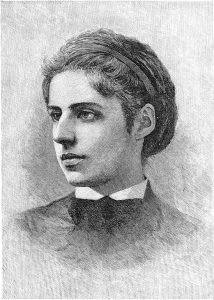 quoted lines:

Following the unrest that occurred in America last week a senior advisor to Donald Trump. Stephen Miller, dismissed the poem, in what many people saw as an attack on the values of equality and opportunity, those things that are very American.
The Guardian newspaper, in response to the uproar this caused offered its readers the chance to pen their own version of The New Colossus, that might be more to President Trump's liking. In total, they received 600 poems from readers as well as 21 from well-known poets including Pulitzer prize winner Rita Dove and Joan Kane the Inuit poet.
If you were to pen your own version of this iconic sonnet, what would you have to say to the America of today?