We start the week here on My Poetic Side with an article about the poet inspired pitch invasion of the World Cup Final. We also take a look at the significant increase in the number of people reading poetry in the US.
World Cup Pitch Invaded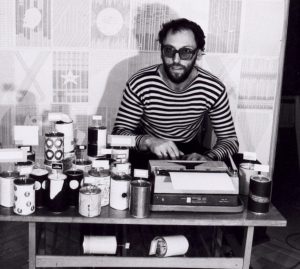 Yesterday saw the final of the World Cup 2018. The match took place at Luzhniki Stadium between France and Croatia. Watched by football fans all over the world the score was 2-1 to France and Kylian Mbappe had taken a shot which had been saved when the pitch was invaded by four individuals dressed as police officers.
The referee called a halt to the match and stewards were able to remove the invaders who were later identified as 3 women and a man. The Russian protest punk rock band known as Pussy Riot have taken to Facebook and Twitter to claim responsibility for the invasion – it is thought that the man who was arrested was the husband of one of the original members of the group.
They claim that they carried out the protest in the name of a great deceased Russian Poet.



The statement went on to list their demands which include all political prisoners to be released, the ceasing of what they claim are arrests made illegally at rallies and several other demands of a similar nature.
The events which took place with Russian President Vladimir Putin in the audience, took place just 10 minutes into the second half as Croatia valiantly fought to get their second equaliser.
Poetry Comeback Being Led by Young Writers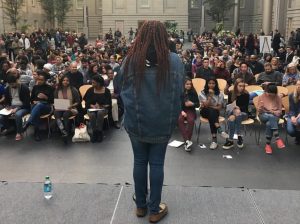 According to a recent survey carried out by the National Endowment for the Arts (NEA) and the U.S. Census Bureau around twenty-eight million adult Americans have read poetry this year. This is the highest percentage of poetry readers in over 15 years. Until now poetry reading figures have been in decline they have been dropping since at least 2002.
Young writers in particular are being credited with at least some responsibility for this rise in figures. These are the poets who cast aside the more traditional writing tools of pen and paper and instead use their phones to jot down their poems. The "Insta-poets" who write short snappy verse via Twitter and Instagram poems that are easily accessible and instantly shareable. And more importantly because of character limits short and very easy to read anywhere and anytime.
Rupi Kaur has enjoyed significant fame in recent months for her poetry which was first shared in this way and only later put on paper and published.
Spoken Word and Slam Poetry competitions have also really captured people's imaginations and have attracted significant numbers of younger people to the world of poetry; this is a form of poetry they can really get behind it has a truly modern feel and has shaken off the rather "schoolroom" feel that they might have believed that poetry had before. This can only be good news for poetry with such an increased audience and many more people writing poems.