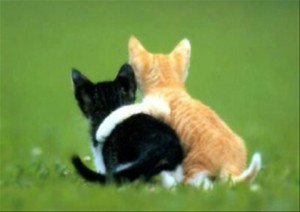 The bonds of friendship have inspired much art, poetry included. Friendship poems may not enjoy the ubiquity of poems about romantic love, but many poets have cherished valued friendships by putting their feelings into writing.
Some of the most famous of poets have written verse that celebrates friendship. Alfred Lord Tennyson wrote one of his best known poems – "In Memoriam" – upon the death of his dear friend Arthur Hallam. Many of Scottish poet Robert Burns' poems commemorate friendship.
One not-so-famous poet who wrote verse about friendship was Emily Bronte. Best known for her immortal novel Wuthering Heights, Bronte was also the author of poetry. An example of her poetry that celebrates friendship is the aptly title short verse "Love and Friendship:"

In this poem, Bronte contrasts the fleeting nature of romantic love to the steadfast devotion of true friendship, likening love to the briar rose, which blooms magnificently in fair weather, then dies when the wind turns cold to the evergreen nature of holly, which represents the nature of true friendship.
Poet W.H. Auden also wrote of friendship in verse, but analyzed the relationship between friends a bit more closely. In "For Friends Only," he recognizes the ebb and tide of friendships that have lasted for many years: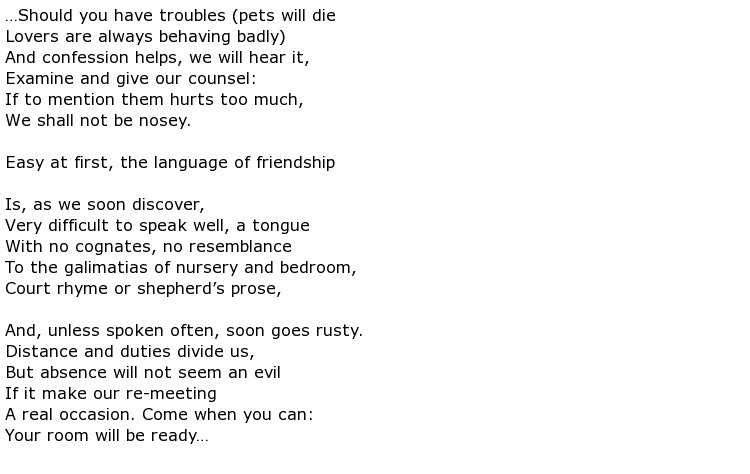 Auden's belief in the steadfastness of friendship is just as deep as Bronte's, while also understanding that friendship takes not only tact but nurturing, not unlike the holly of Bronte's poem.
English poet Stevie Smith is known for her short, precise poems, that manage, in just a few lines, to profoundly express expansive emotions. She also put her pen to the subject of friendship, writing "The Pleasures of Friendship," which in only 34 words gets to the heart of the relationship between dear friends:

While Emily Bronte wryly noted that romantic love is more often the subject of verse, she made plain a fact that many poets before and after her have also recognized – that the relationship between friends is as or more enduring than that of lovers. Years later, W.H. Auden explored the more intangible and unspoken reasons why friendship is so important, and Stevie Smith, in a few short lines, summed up the barest essence of friendship in her poem – that the pleasures between friends are indeed exquisite.