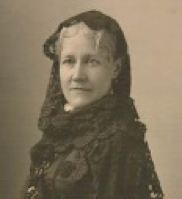 Harriet Prescott Spofford was a New England poet and novelist who made a name for herself writing tales of the supernatural and some detective stories.
She was born Harriet Elizabeth Prescott on the 3rd April 1835 in Maine.  Her family were closely connected with seafaring and this theme appeared in a number of her stories.  Although they were reasonably well off, Harriet was sent to live with an aunt in Newburyport, Massachusetts for financial reasons and this became a place that she called home for the rest of her life.  Her early school days were spent at the Putnam Free School in Newburyport and it was here that she discovered a talent for writing, winning a prize for an essay on Hamlet.  She went on to study at the Pinkerton Academy in Derry, New Hampshire during the period 1853-55.
She realised that she wanted to become a professional writer and, to this end, would often spend up to 15 hours per day at her desk.  It was not fashionable for women to write at that time so many of her pieces were published anonymously in various publications, including a story set in Paris called In a Cellar, which appeared in Atlantic Monthly.  Her editor refused to publish it at first, believing it to be translated from an earlier work, surely by a European writer.  When it was proved it was her own work Harriet's reputation was born and she found an outlet for her poetry and prose in all the major publications around the US.  That piece was so good that she was paid $105 for it.
She had an unusual style for the day, revelling in her unorthodox descriptions of the lives of women and telling tales of sweeping gothic romances.  Perhaps it was inevitable that she should fall in love herself and, sure enough, she married a lawyer named Richard Spofford in 1865.  They set up home on an island that overlooked the Merrimack River, Amesbury.  Her first novel had already come out, in 1860, with the title Sir Rohan's Ghost.  The bulk of her literary output though was poetry and short stories and many of these were seen in magazines such as Harper's and Lippincott's amongst others.
Spofford was much admired by contemporaries such as Emily Dickinson, William Dean Howells and Harriet Beecher Stowe.  The general public loved her work as well and yet, despite her popularity, she is pretty much forgotten today.  In fact, in later life, she received some criticism.  Perhaps her romantic view of the world became a little too much and too unrealistic, and she was ridiculed in some quarters.  Here is an example of her romantic poetry, a piece called Evanescence: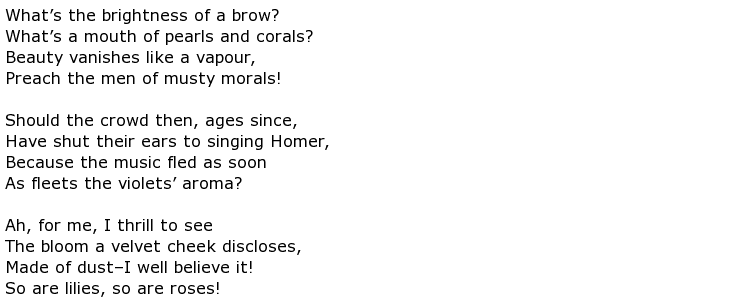 Spofford struggled to find a place in the new Realistic movement during the early 20th century and her output gradually dwindled to nothing.  She left a fine legacy of tales of the supernatural though and these are still read, having seen reprints of her work published by Alfred Bendixen during the late 1980s.  Some of her stories also appeared in anthologies such as The Heath Anthology of American Literature.
Harriet Prescott Spofford's long life as a New England writer came to an end on the 14th August 1921 when she died at home on Deer Island, Massachusetts.  She was 86 years old.