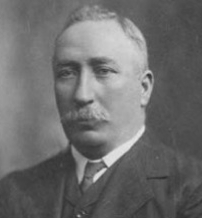 John Bernard O"Hara was a poet and distinguished schoolmaster in Australia.
He was born on the 29th October 1862 in the Central Victorian town of Bendigo, the son of a minor Irish-born poet and teacher at a primary school.  He survived his school days unscathed despite severe financial troubles which led to the loss of the family home.  He was a very able young man and won poetry prizes and displayed a keen talent for mathematics.  He managed to gain a place at Ormond College at Melbourne University, graduating from there in 1885 with a degree in physics and maths.
With ambitions to become a teacher, not to mention a pressing need to earn money to support his family, he took a post at Ormond initially, teaching natural philosophy and maths but this only lasted between 1886 and 1889.  However, this was an opportunity to mix with Melbourne's literary and scientific elite, an unusual situation at the time for an Irish Catholic.  He left Ormond when a better opportunity came his way, this being headmaster of a college in South Melbourne where he thrived as a well-loved and inspiring teacher, turning the college into a well-respected establishment.  It was co-educational where girls and boys alike were encouraged to develop their growing status as elite students.  Many, often with O'Hara's extra coaching behind them, became prominent in political, professional and educational environments.
O'Hara found the time to write though and his first collection of poetry came out in 1891 under the title 



He followed this up with another eight volumes including



His final book was Sonnets and Rondels in 1925, two years before he died.  His work was reviewed favourably, most notably by a piece in the Literary Supplement of the Times published in 1919.  He was described as



Not all critics agreed with that sentiment but O'Hara's work certainly earned a place in Australian literary history, even if it was only deemed to be a small contribution.
One of his best-loved poems was one called Happy Creek which, when set to music, became a favourite song amongst Victorian school children.  It was written in a typically English, romantic style, as was his way.  This was at odds with other Australia writers at that time who mostly wrote in a native idiom style.  Here are the opening two verses of the poem: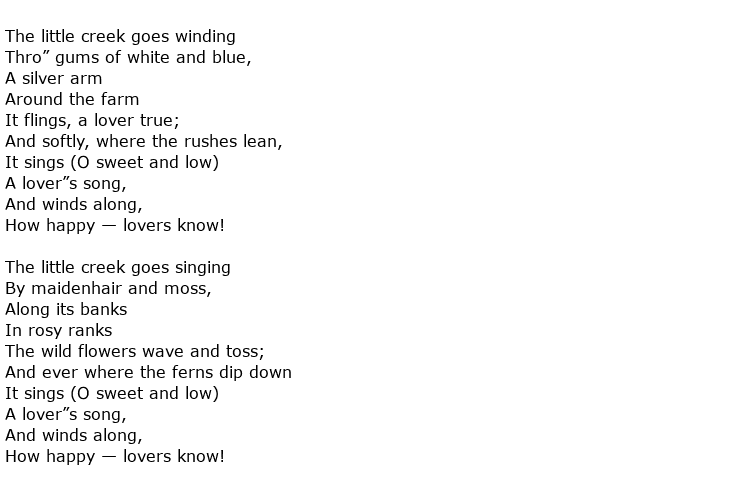 Perhaps he would have become a more prominent writer had it not been for the attention that he gave to his teaching career which was, obviously, important to him.  When he was a young man he had come into contact with other writers such as John Farrell and William Gay but he did not have the time to frequent the literary salons and circles of the day so missed out on the influence of other poets to some degree.  When he retired from teaching in 1917 he had the opportunity to correct that omission but chose not to, living a quiet existence for the rest of his days.
He had married his wife Agnes, a former student of his, in 1910, but they would not have many years together.  His health was deteriorating as he suffered the effects of a debilitating kidney disease.
John Bernard O'Hara died on the 31st March 1927 at the age of 64.