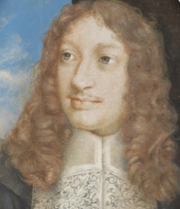 John Hoskins was a Greek scholar and poet from England.  This extremely learned man also served as a Member of Parliament on a number of occasions.  Having been called to the bar he served as a lawyer and then a circuit judge.  He was eventually granted the distinction of being appointed to the distinguished body of barristers that meant he could call himself a Serjeant-at-law.
He was born on the 1st March 1566 in a Herefordshire village.  He soon proved himself to have keen academic abilities and this prompted his father to arrange Greek lessons for him when he was just ten.  His formal education took place at Westminster School, Winchester College and then New College, which was in Oxford.  However he did not complete his studies at Oxford, being rusticated by the college authorities who failed to appreciate his keen satirical wit.  Not discouraged in any way, Hoskins took up a teaching position at Ilchester, Somerset and then gained entry to the London"s Middle Temple where he studied the law.
Having married a lady called Benedicta Moyle he went to live in Hereford where, in 1604, he was successful in being elected as the town's Member of Parliament.  He was re-elected ten years later despite a controversial, often outspoken term of office which led to him spending 12 months in the Tower of London alongside Sir Charles Cornwallis.  This was in 1614 but, curiously, this term of incarceration did not prevent him from becoming a judge nine years later, plus a further term as Hereford"s MP from 1628.  He rose to the position of Serjeant-at-law while, in his free time, enjoyed the company of literary figures such as Ben Jonson and eminent figures such as law scholar John Selden and royal courtier Sir Walter Raleigh.
Hoskins wrote a number of poems although his literary output was not substantial.  Some of it was of a romantic nature, such as



which was published in 1602.  When it appeared in Francis Davison's anthology called



some thought that this piece was written by John Donne but it was later established that it was definitely the work of Hoskins.  The poem is reproduced here: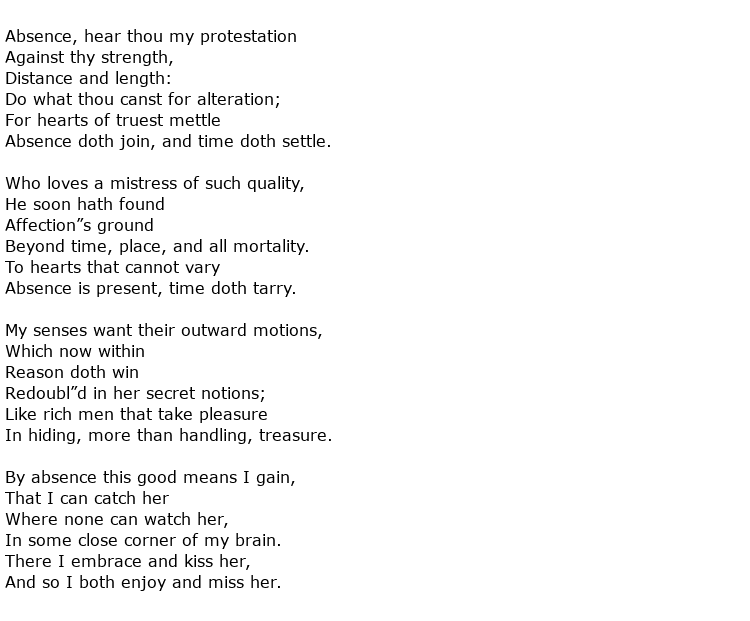 His marriage to Benedicta lasted 24 years and ended when she died in 1625.  They had four children but two of these died young.  His only surviving son was created a Baronet in 1676.  Hoskins married again in December 1627 to Isabel Riseley who came from Chetwode in Buckinghamshire.  This union produced no children.
John Hoskins died in unusual circumstances on the 27th August 1638 at the age of 72.  He had been sitting at a country assizes session earlier that year when his foot was trodden upon by a



The injury was so severe that gangrene followed, leading to amputation of the foot.  Unfortunately he did not make a full recovery, his illness ultimately killing him.  He was laid to rest in the Cistercian Dore Abbey which is in a small village near Hereford.