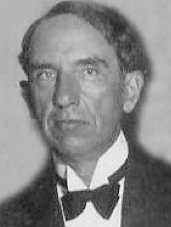 Jules Supervielle was a Uruguayan poet, short story writer and playwright whose efforts earned him a nomination for the Nobel Prize in Literature on no less than three occasions.
He was born on the 16th January 1884 in Montevideo to a French father and a Basque mother.  Tragedy struck in the first year of his life though when both parents died while the family were on a family visit to France, leaving the boy orphaned and in the care of a grandmother.  The following year an uncle took the infant back to Uruguay and raised him, with his wife, as their own son and it took until his ninth year before he found out that he had been adopted.  In 1894 the family moved to Paris and Jules settled into his new school, soon realising that he had an interest in, and a talent, for writing verse.  He immersed himself in French literature with the likes of Sully Prudhomme and Victor Hugo amongst his favourite authors.
A small collection of poems was published in 1901 under the title Brumes du passé and it was from this year onwards that he began to divide his time between Paris and Montevideo, making regular trips back to the place of his birth.  He was, most certainly, inspired by the wide open, pampas landscapes of South America and the loss of his parents quite naturally injected an air of melancholy into some of his writing.  In keeping with his origins he wrote in French but usually in a Spanish style, often displaying a sensitive touch and occasionally using humour.
Like other young men of the time he was forced to do a short period of military service but this did not sit well with his poor health and he suffered much discomfort throughout although he was spared the dangers of fighting on the battlefields of the First World War.  The life of a writer suited him much better and he found himself opposing the Surrealist movement that was popular during the early decades of the 20th century.
He married a woman named Pilar Saavedra in 1907, in Montevideo, and she bore him six children.  He spent the next few years travelling before settling into a Paris apartment which became their home for over twenty years.  His first major collection of poems was finally published in 1922 with the title Débarcadères.  This was soon followed by a novel called L"Homme de la pampa, a story clearly inspired by his homeland.  In 1925 he collaborated with the German Rainer Maria Rilke to produce Gravitations which turned out to be one of the most famous collections of French poetry of the century.
He was fascinated by the workings of the universe and followed the new lyricism movement championed by French writers such as Francis Ponge and Henri Michaux.  Here is an example of how Supervielle saw a bleak future for the world, a poem entitled A Prophecy: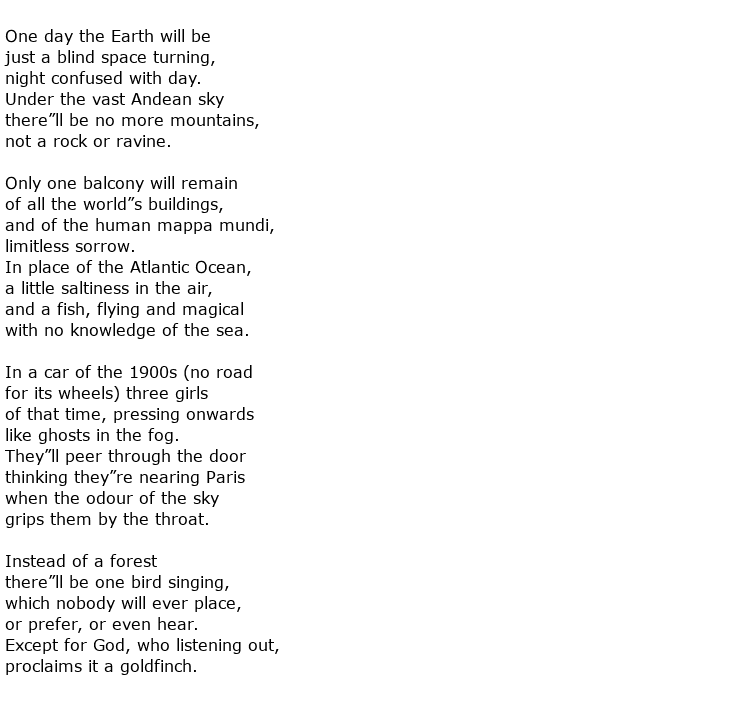 He had many admirers amongst his contemporaries, examples being eminent authors such as Lionel Ray, Jacques Réda and René-Guy Cadou.  Although a popular and successful author, he struggled during the 1930s with ill health and financial troubles but these did not prevent him from extending his literary output.  His final collection of poetry appeared in 1959, under the title Le Corps tragique.
Jules Supervielle died on the 17th May 1960 at the age of 76.