In todays round-up we bring you poetry at the airport, the 2017 Donald Hall-Jane Kenyon Prize in American Poetry, and the school children studying 6-word memories, and other types of poetry.
Poetry at the Airport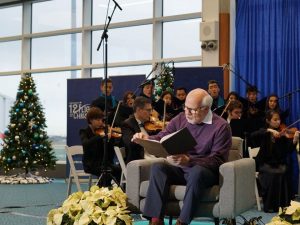 Canadians were delighted this weekend to find Peter Mansbridge, who retired as CBC's The National news reader in July at Vancouver International Airport.
With just a month to go he was at the airport with the Vancouver Metopolitan Orchestra and Wings vocal collective to surprise a group of lucky travellers with some Christmas poetry. And the poem in question? "The Night Before Christmas "by Clement Clarke Moore.
The poetry reading formed part of the annual 12 Flight of Christmas stunt which is hosted by WestJet. They stage special gift-giving events with a whole host of special guests each day at a number of airports across Canada. Other famous faces have included Genie Bouchard who was in Montreal and Colin Mochrie, the comedian, who appeared in Hamilton.
Frank Bidart Wins Award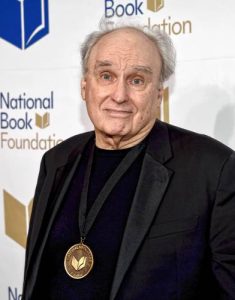 Today Frank Bidart will be presented with the 2017 Donald Hall–Jane Kenyon Prize in American Poetry. The presentation which will take place at the Capitol Center for the Arts will include a reading by Bidart who is well known for the enthusiasm and sense of the dramatic he brings to all his readings – he had previously considered a career in acting.
The prize is given in honour of former poet laureate Donald Hall and his wife Jane Keyon, who was also a poet.
Bidart has been in the news only recently, on 15th November he won the National Book Award for Poetry with his book "Half-Light: Collected Poems 1965-2016" this is the most recent of the 9 books of poetry he has written over the course of his lengthy career which has seen him win many awards, he is also a three times finalist for the Pulitzer Prize.
Here we reproduce part of the final poem in his latest book "Visions at 74".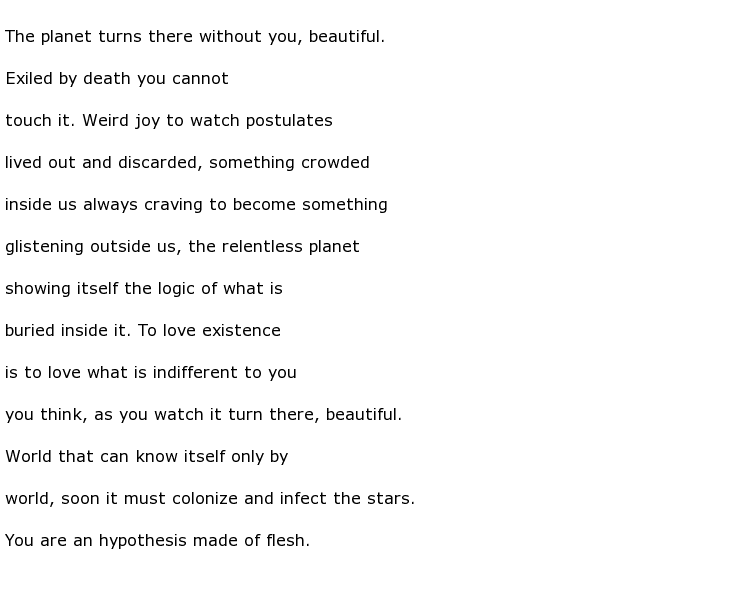 He began writing poetry whilst at Harvard University where he became friends with fellow poets Robert Lowell and Elizabeth Bishop. He moved back to his home town, somewhere he has lived most of his life, and began writing in earnest.
Poetry in Schools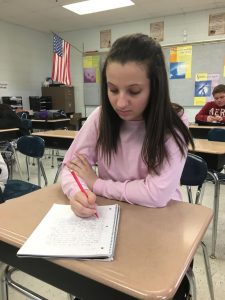 A love of poetry can be fostered at any age but for a group of youngsters at Glasgow Middle School a real passion for poetry, and more specifically writing it has begun already. The pupils have been learning about Ernest Hemmingway and his six-word memories. They have then been given the challenge of writing their own six-word memories as part of their creative writing classes which have also included short stories and poems; free verse, traditional and even haikus. They have also been studying blackout poetry.
Maybe these classes will produce a love of poetry that will see some fantastic future poet material emerging.
If you could write any six-word memory what would it be?