In today's poetry round-up here at My Poetic Side we bring you a news article about the judges for the Forward Prizes for Poetry 2018, and we take a look at the poetry that will be part of the commemoration of the centenary of the end of World War One.
Judges Announced for 27th Annual Forward Prizes for Poetry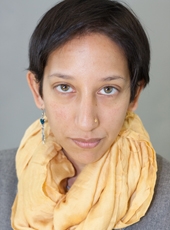 The chair for this year's jury for the



has been announced as the writer and broadcaster Bidisha SK Mamata, who is known professionally as Bidisha.
Joining her on the panel will be poets Niall Campbell and Mimi Khalvati. Chris McCabe, the National Poetry Library's director as well as vlogger and author Jen Campbell will complete the panel. Together they will decide on what will make up the content of the



which is due to be published in September this year.
There will be awards for poetry in each of the three categories; Best Collection, Best First Collection and Best Single Poem, eligible poetry must have been written between October 2017 and September 2018.
Last years Forward Prizes for Poetry winners were Ocean Vuong, Ian Patterson and Sinéad Morrissey who went on to win T S Eliot's Award. Former winners of the prestigious prize include Ted Hughes, Alison Oswald and Seamus Heaney.
Poetry to be Set to Music for End of World War One Centenary Commemoration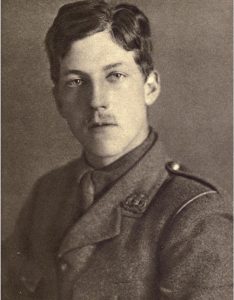 As part of the official commemoration events taking part in the UK for the centenary of the end of World War One five poems written by poet Charles Hamilton Sorley, will be put to music by James MacMillan (Sir) the leading composer.
The premier of



which is also the title of one of Sorleys poems, will be in October at the 5th Cummock Tryst Festival. This will be followed by a performance on 4th November at The Barbican in London.
Sorely, who was born in Aberdeen dies aged just 20 at the Battle of Loos in 1915. When World War One broke out he was studying in Germany as part of a six-month programme whilst he waited to take up a scholarship at University College, Oxford. He spent one night in prison before being released to make his way home to England. Once he arrived home he enlisted in the Army and was sent to the trenches in France. Upon his death



his final poem was found in his kitbag.
His poetry was published posthumously and in the first year six editions were produced. His poetry is profound, and ironic and full of deep conflict for the most part due to the conflict he felt having spent time in Germany immediately before the outbreak of the war.
Sorley was described by fellow poet Robert Graves as



the other two were Wilfred Owen and Isaac Rosenberg.