In our final poetry news roundup of the week we bring you the news that J.D. McClatchy the American editor, translator and poet has passed away.
J.D McClatchy Passes Away Aged 72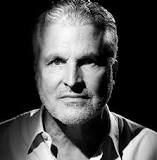 The American poet J.D. McClatchy passed away on 10th April at his home in Manhattan he had been battling cancer.
Born Joseph Donald McClatchy Jr. on 12th August 1945 in Pennsylvania McClatchy preferred to be called Sandy. As a child, he attended Jesuit schools where he developed an interest in classical literature which was to remain with him for the rest of his life. He studied at Georgetown University before moving to Yale where he did his undergraduate studies. He received a PhD in poetry. In his mid-20's he had a breakdown, he struggled with the idea of being gay, and the consequences, both personal and professional, that it might have on his life. It was shortly after this that he published his first poetry collection "Scenes from Another Life" in 1981.
In total he published 8 books of poetry including one which was a finalist for the 2003 Pulitzer Prize – "Hazmat" which was possibly his most notable publication and included poems with stark themes and titles made up of single words with just two syllables. He also wrote three books of criticism and edited a further 18 volumes. A keen opera lover he wrote 16 opera libretti, the most recent of which was commissioned and produced in 2013 for the San Francisco Opera and was an adaptation of "Dolores Claiborne" by Stephen King.
McClatchy had many strings to his bow, in addition to his poetry and opera he was also a long-time professor at Yale University, he edited The Yale Review, and was a former president of the American Academy of Arts and Letters. He did some work as an editor or co-editor on the works of Thornton Wilder and James Merrill and Edna St. Vincent Millay, to mention just a few as well as being the executor or co-executor for the literary estates of his fellow poets Anthony Hecht, Mona Van Duynand James Merill.
His poetry which was often about the human body, its failings and desires also drew on a rich and diverse range of influences from Japanese history to classical music. He was also influenced by political life, particularly after the twin towers attack of September 11th, 2001.
The last poem he published was "My Plot" which was a semiautobiographical poem about a recent purchase in Stonington, Connecticut: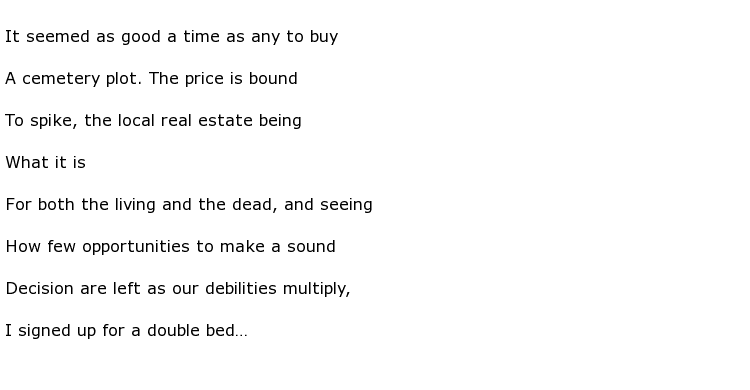 McClatchy is survived by his husband Chip Kidd, – they were married in 2013 and had been together for 22 years – and three sisters.