Today in our poetry news roundup, we take a look at an unusual item linked to a poet that went up for auction. We also have a short article about a talk Rae Armantrout will be giving.
The Hair of a Poet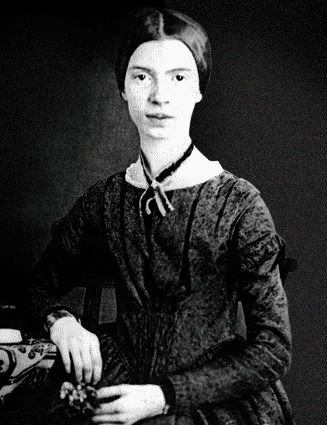 From time to time, significant collections of arts and collectables go up for auction, and sometimes these are the estates of people who have collected for many years. At the end of March one such collection; the estate of the poet, librettist and editor J.D. McClatchy, went up for auction in Bedford, New York.
The collection included a number of centuries-old Japanese prints which attracted a significant amount of attention. There were also a considerable number of poetry-related items. These included a letter from 1876 that was signed by Walt Whitman, an 1891 two-page letter by Oscar Wilde and a selection of notes, signatures and letters from poets such as Wallace Stevens, Robert Frost, W.H. Auden, Marcel Proust, A.E. Housman and Victor Hugo.
One of the lots, number 63 was a rather unusual one "Two Locks of Hair Purportedly Belonging to Emily Dickinson." The locks in questions were one of an auburn colour and the other a more brownish-blond.
Dickinson lived from 1830 until 1885 in Amherst, Massachusetts, most of her poetry – and she wrote around 1800 poems – was published posthumously. She is famous for having been something of a recluse and living in seclusion. Of course, given this, she was rarely seen, and so it really isn't possible to know if the hair was in fact hers. The locks were given a catalogue estimate of $500 to $1000 and fetched a very healthy $800.
The locks of hair came into the possession of McClatchy, who passed away last year, following the death of James Merrill, his friend and fellow poet. Merrill, who was a Pulitzer prize winner for poetry died in 1995 and bequeathed the hair to McClatchy together with a number of his other unusual artefacts and esoterica.
The auction house themselves did have something to say about the origin of the hairs. It was apparently gifted to Amherst College in 1983 by descendants of Emily Fowler who had been a friend of Dickinson. Despite this, there were unable to track the provenance any further back than James Merrill. It seems that despite many stories surrounding the hair, it is simply not possible to trace these locks back to an original owner.
In 2011 a locket featuring a lock of hair from Jane Austen sold for almost £5000 in the UK, this, however, was an item with provenance.
Pulitzer Prize-Winning Poet to Give Writing Tips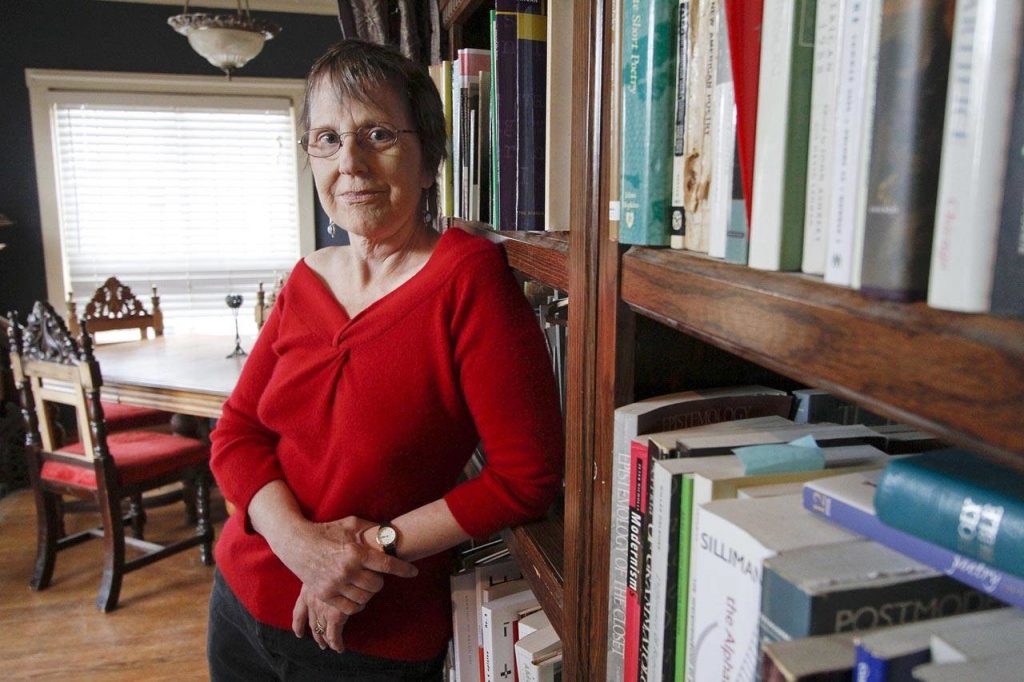 The poet Rae Armantrout, who won a Pulitzer in 2010, will be giving a talk at the Everett Public Library on 2nd June. She will be discussing what inspires her poetry, her methods and her thoughts on living in Everett.
She will also be talking about those poets and writers who have been the most significant influence on her work, including William Carlos Williams.
The talk will also include a reading from her latest book "Wobble" which was nominated for a National Book Award in poetry in 2018.