Today in our poetry news round-up we look at a poetry book full of lost artwork that has been found and some of the poetry events taking place at this year's Manchester International Festival.
Poetry Book Which Contained Lost Artwork to be Auctioned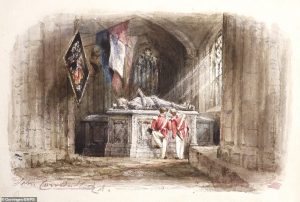 During a routine valuation at a country cottage, an auctioneer found an illustrated copy of Elegy Written in a Country Churchyard by Thomas Gray that was written in 1836. What he wasn't expecting to find were the three watercolours inside that were the work of John Constable, together with an ink sketch and a letter.
The images were of the scenes that the artist had been asked to illustrate to go alongside a reprinting of the poem which was originally written in 1750.
It is hoped that this illustrated copy will fetch between £100,000 and £150,000 when it goes up for auction. The Constable illustrations depict two soldiers and a moonlit ruin with the shadow of a person reflected in the moonlight. The letter written by Constable is dated 1835, and contains a number of sketches of the Stoke Poges churchyard – the church where Mary Antrobus, whose death in 1749 inspired Gray to write the poem, is buried.
The poetry book belonged to John Martin, a bookseller and editor, it was his personal copy and he commissioned Constable to create the illustrations for the edition. There are 17 original drawings and paintings in total from Constable and a number of other artists.
The sale is to take place on 29th June. The lady who the book belongs to had no idea of its value.
Constable was not particularly successful during his lifetime and in his later years turned to illustrating.
Manchester International Festival 2021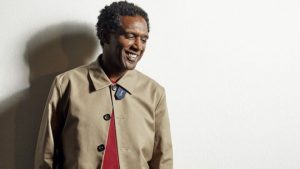 As the Coronavirus restrictions begin to ease and live events start up again, the Manchester International Festival is looking forward to staging a wide and diverse range of music and poetry this year. The festival, which will run from 1st July to 18th July, will be taking place over a number of different city-centre locations.
One of the big poetry events will be Poet Slash Artist, a group show which will bring together a range of international poets and artists to create a stunning piece of outdoor artwork. The group consists of 25 different poets from countries as diverse as Ireland and Syria. There will be names that are already well known and those who have yet to make their mark. The idea is the creation of the poet Lemm Sissay and Hand Ulrich Obrist, an art curator.
Following the success of her recent poetry debut, Cerys Matthews will be curating a day of music and spoken word from a special open-air stage. There will also be the starry Arcadia installation which can be found at the factory and will look at celebrating the natural world and poetry.
Etel Adnan, the 96-year-old poet and painter who is a Syrian-American, born in Lebanon, will also be taking part in the event.