In today's poetry news round-up we have an article about the poet who is believed to have "invented" Valentine's Day, we take a look at the poet awarded the Caldecott Honour and the 14th International Poetry Festival in Granada.
Valentine's Day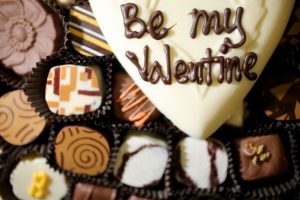 February 14th, we have all heard of it, many of us celebrate it but relatively few people are aware of its origins.
Thought to have originated from the Roman Festival Lupercalia which was held on 15th February, Valentine's day is a very old tradition. This was an ancient fertility festival that was dedicated to the Roman god of agriculture, Faunus. As part of the celebrations, girl's names were chosen from a box by the boys and the pair would be partners for the duration of the festival. These partnerships often resulted in marriages. The Festival ceased towards the end of the 5th century and 14th February was declared St Valentine's day by Pope Gelasius.
There is some suggestion however that the poet Geoffrey Chaucer, one of the first great English writers, may have had something to do with the appearance of Valentine's Day. After all, he is known to have taken rather a few liberties with historical events, dropping poetic characters from his Canterbury Tales into real-life events in history.
It is perhaps most interesting to note that before 1375, when Chaucer wrote the poem there was not written record of Valentine's day. There is even a reference to St Valentine's feats in Parliament of Foules.
Caldecott Honour Awarded to Poet Bao Phi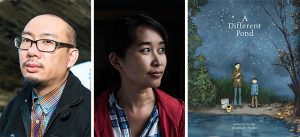 On Monday this week, it was announced that the Minneapolis based poet Bao Phi was to become the Caldecott Medal Honour Book. This is one of most prestigious awards in the American Library Associations Youth Media Awards.
"A Different Pond" the book which has attracted the award is also a finalist in the Minnesota Book Awards, 2018. It recounts the story of a young boy who wakes early in order to help his father fish for food. These early morning fishing trips serve to create bonds between father and son whereby the father explains why he and his wife must work long hours.
Born in Vietnam Bao Phi, who is a community activist and Vietnamese American spoken word artist, now lives in Minnesota.
Granada – XIV International Poetry Festival
The 14th International Poetry Festival which is taking place in the city of Granada in Nicaragua began with the pre-opening taking place on Sunday. A discussion, which was attended by a group of writers from several Central American countries – Costa Rica, Panama and Honduras –  took place in which they discussed the regions cultural integration. There were at least 130 poets, from predominately South American countries, at the debate which was held as part of the International Festival of Poetry.
The festival is one of the most important poetry festivals that takes place in Latin America, there will be many different activities taking place in theatres, squares and even school throughout the country. Participating poets will be given the opportunity to recite their poetry. Members of the public will be encouraged to join in; there will be a microphone in the Central Park where anyone who wishes to will be able to perform their own poetry.