In our first news round-up of the week, we take a look at the poet who has been chosen to take over as the new poetry editor for the New York Times Magazine and we also have an article about this year's winner of the Moth Poetry Award.
New Poetry Editor for New York Times Magazine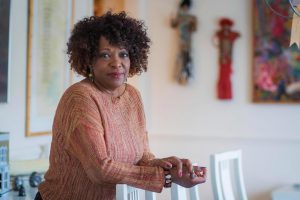 Former U.S Poet Laureate and Commonwealth Professor of English at Virginia University Rita Dove will be adding a new string to her bow in June when she takes up the role of poetry editor at the New York Times Magazine
Dove, who was poet laureate from 1993 to 1995 says that the prospect of introducing poems from new or forthcoming books is an exciting one, and she is honoured that the magazine has entrusted the role to her.
The role will see her introducing a new poem each week to the public via a means that is wider than most poetry circles. She will continue with her job at the university which will not be affected in any way. This is not the first time that she has been involved in writing for a weekly publication she wrote "Poet's Choice" for the Washington Post from 2000 to 2002.
The poetry section was introduced to the magazine in 2015 by the new editor. This is a one-year role and has previously been filled by Terrance Hayes, Natasha Tretheway, who has also served as U.S. Poet Laureate and Matthew Zapruder.
Dove has a very illustrious background in the literary world, she has published 10 books of her own poetry and edited "The Penguin Anthology of Twentieth-Century American Poetry". She has also won numerous awards including in 1987 a Pulitzer Prize, a National Humanities Medal in 1996 and in 2012 the National Medal of the Arts.
Moth Poetry Prize Winner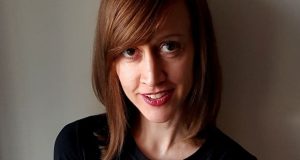 The winner of this year's Moth Poetry prize is Natalya Anderson for her poem "A Gun in the House", the announcement was made as part of the Poetry Ireland celebrations.
Anderson was chosen by the judges from a shortlist of just four and will receive a cash prize of €10,000.
Originally from Toronto, Anderson is a writer and former ballet dancer. She has a Master's in creative writing from the Anglia Ruskin University in Cambridge and is also the curator and founder of The Poetry Extension.
In 2015 she was shortlisted for The Moth Poetry Prize, having been shortlisted by Billy Collins. She is also a winner of the Bridport Prize in 2014 with "Clear Recent History" which was also highly commended for the Forward Prize the following year.
"A Gun in the House" is a representation of the poet's worst fears, a way in which she is able to fill some of the voids in her life that have been left by giving up a career in ballet. She finds writing poetry a very cathartic way in which she can ease any worries that she has and any deep thought she has about life.