Today"s poetry news roundup takes a look at the poetry in the London underground. We also have an article on the documentary about Leonard Cohen and Marianne Ihlen.
Tube Poetry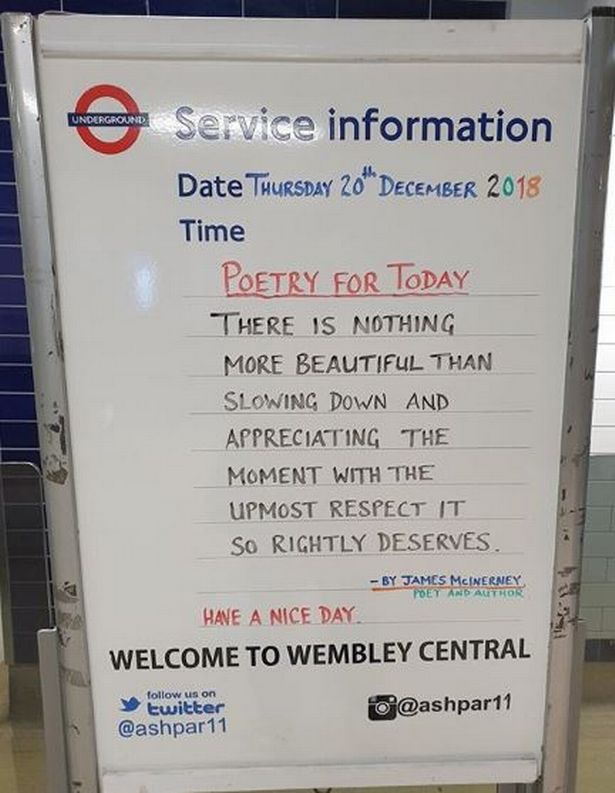 Since December last year, travellers on London's underground trains have been finding their days just a little bit brighter thanks to the poetry of one man.
Snippets of poetry by James McInerney have been appearing at various stations on the underground for a while now, they can also be found on screens in shopping centres and even billboards in any of the airports in the city.
The poems address a number of issues including mental health and love. McInerney had noticed that on occasion the notice boards displayed notices that were a little bit more exciting than the standard transport news post and wondered if poetry might possibly be the next step. He considered that some nice, positive, quotes on the boards would provide commuters with something to read each day.
He got in touch with Transport for London (TfL), explained his idea and they loved it and before long commuters at Piccadilly Circus and Wembley Central were being greeted by his poetry.
What started out as a simple project to bring poetry to the commuters on the underground soon escalated with shopping centres and stations all over the country wanting to get in on the act. There are in fact 30 shopping centres now taking part in this "poetry project".
McInerney is not paid for this poetry and nor is it trying to sell anything, facts he attributes to the success of the poetry now appearing in so many places.
Mental health is very important to the poet which is why it features heavily in his poetry. He struggled with depression and feels that poetry is what saved him. He wants to make sure that it can now help others as well.
McInerney has been a poet since 1998, and although the majority of his poetry can be found in London he actually lives in Northampton; he does travel into London quite a lot.
Leonard and Marianne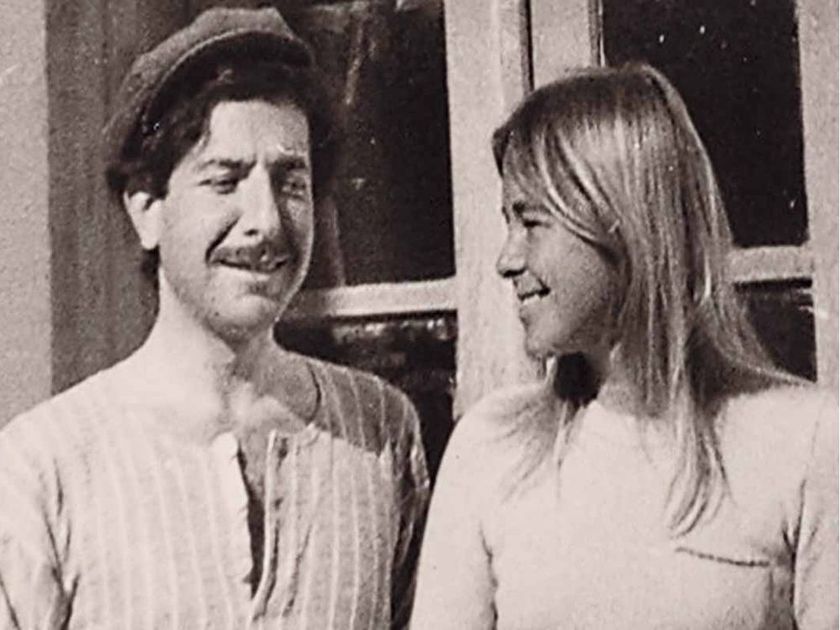 With the recent sale at auction of a number of love letters sent between the poet and songwriter Leonard Cohen and his muse Marianne Ihlen, it is easy to believe that we know all there is to know about this important couple. However, a new documentary titled Marianne & Leonard: Words of Love has been released.
The documentary was actually premiered in January at the Sundance Film Festival and is the work of Nick Broomfield. The British filmmaker has a rather unique take on the story; he met Marianne when he was just 20 and visiting the island of Hydra in Greece where much of the relationship that existed between the poet and his muse took place. Bloomfield even goes as far as to indicate that he had a relationship himself with Mariane; it was she, he claims, who pushed him to make his first film.