Today in our poetry news round up we take a look at the discovery that a major medieval poet may have been the author of a book that has previously been unattributed to any particular author.
Major Medieval Poet May Have Been Books Author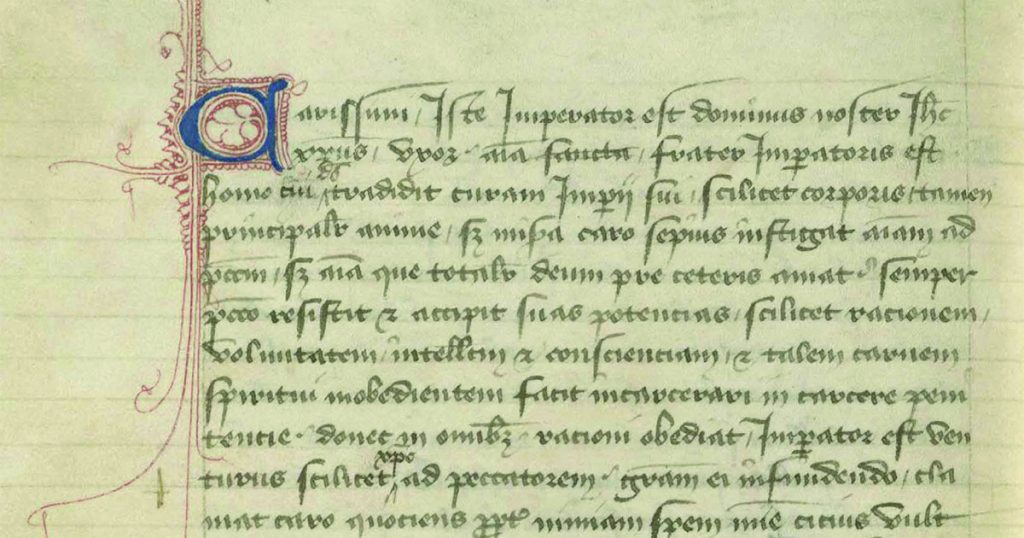 A scholar from a University in Kansas may have just made a very important discovery concerning the scribe of a book that has been for several centuries a part of British National Library's collection. It is believed that the book was written by Thomas Hoccleve, one of the most important British writers between Geoffrey Chaucer and William Shakespeare.
Misty Schieberle, Associate Professor for English, has identified Hoccleve to be the writer based on handwriting analysis. The volume in question is the

The book contains a number of literary works that are in French, English and Latin, it contains annotations by Hoccleve and also a glossary that was devised by the writer which translates terms in French into either Latin or English.
Apart from copies of Hoccleve's own verse, this is just the 2nd manuscript that has been identified as being produced by Hoccleve and is a significant discovery in the field.
Hoccleve, who might well have been acquainted with Chaucer was thought to be instrumental in helping establish the reputation of Chaucer as the

He worked in the Privy Seal's Royal Office. Here, he created letters on behalf of King Henry IV which were then royal seal stamped. He wrote many poems on important topics of the era and dedicated

to who was to be Henry V.

contains pages that are approximately the same size as those in a hardback novel of today. Schieberle believes that amongst the works that were medieval that it contains are excerpts of

and a selection from

. There is also an incomplete

in French and Christine de Pizan's

. All of these works have one thing in common and that is their focus on the teaching of moral behaviour.
The idea that a man so close to the King had access to these manuscripts, and they would have been hand-copied at the time means that Hoccleve may have had a significant influence on them.
Prior to the 17th century, it is not clear where "MS Haley 219" might have been. It was owned by a number of private collectors until 1753 when it was sold to the British nation and found a home in the national library.
There is no dedication in the book, so it is not clear who it was originally created for. However, it is reasonable to assume that the user would have been an educated person for the time with a knowledge of French, Latin and English. Previously it was assumed that the works inside the book had been collected together for a noble or princely reader.