We begin the week here at My Poetic Side with a couple of poetry related articles about this weekend royal wedding. We also have a short story about an article of poet related memorabilia that will shortly be going up for auction.
The Sunday Times Poetry Competition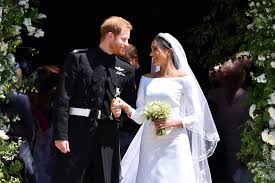 One of the biggest news events of the year so far, if you are in the UK, took place on Saturday. The royal wedding between Prince Harry and Meghan Markle. The Sunday Times ran a competition, which we have mentioned on this page before, for their readers, inviting them to write in with their own short poems inspired by the Royal Wedding.
The competition was inspired by the silence of the poet laureate Carol Ann Duffy, who had not come forward with a poem to commemorate the event.
The competition proved to very popular with just over 400 entries being sent in from as far away as Australia and America. There were a number of entries from children, including an entire year 7 class who all submitted a poem as part of a class poetry project. The majority of the poems were full length, but the newspaper also received a fair few limericks with reader relying heavily on the rhyming of "Sparkle" and "Markle".
With so many entries to choose from the task proved quite difficult for the newspaper but they narrowed it down to one children's winner and one adult.
Carol Ann Duffy Picks Her Moment
In the run-up to the wedding of Prince Harry and Meghan Markle there was no royal poem released by Carol Ann Duffy, the poet laureate, and whilst it isn't a required part of her job it is unusual for a poet laureate not to mark special royal occasions with a poem.
However, it would seem she was just waiting for the right moment and that was late on the evening of 18thMay when the poem was released in the Guardian newspaper. The poem which celebrates those rings that are found in nature whilst making no mention of the bridal couple. Here we reproduce the poem: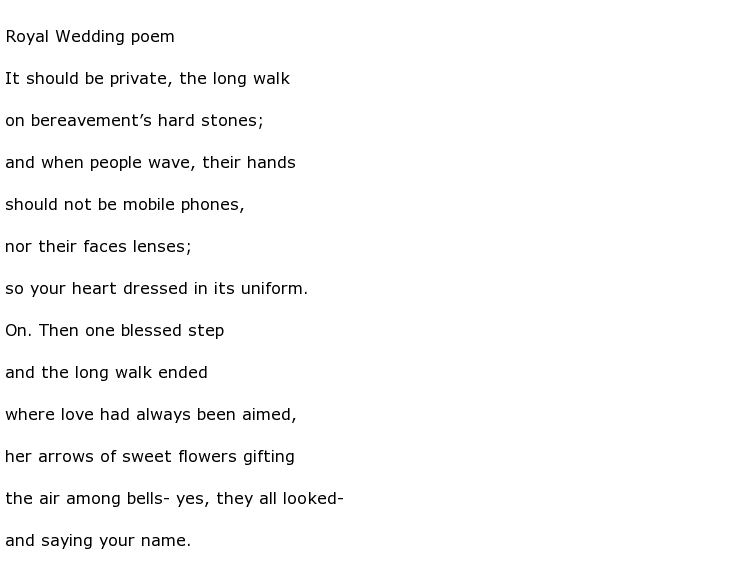 Rare Lord Byron Memento for Sale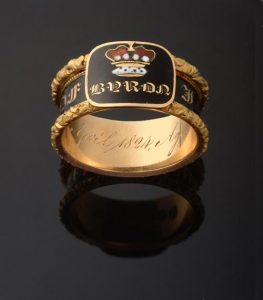 Tenants of Leyburn will be auctioning a rare enamel and gold ring that was created in the memory of poet Lord Byron shortly after he passed away in 1824.
The ring is just one of three that survive from those made by Charles Rawlings of London. They were made for the close friends and family of the poet.
The auction house is expecting great interest in the piece, as with anything associated with the poet, and especially given the condition of this piece and its provenance. They are expecting the ring to fetch between £3,000 to £5,000 when it goes up for sale on July 31st.