Today in our poetry news round-up, we take a look at the poet who received a letter from the Queen and we also bring you an update on the Indian poet who was recently moved from prison to hospital where he tested positive for Covid 19.
Queen Gives Rave Review to Poet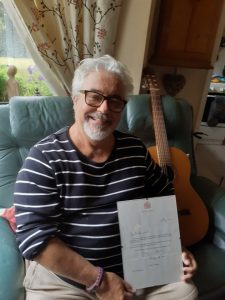 A former salesman from Herts who has turned poet has been honoured with a rare review from the Queen.
John Hollingsworth sent a couple of his poems to the Queen and in return, he received a thank you for his "poignant verses".
Although Hollingsworth has been a keen writer for a number of years this is the first time that he has done anything like this. He likes to pen witty rhymes and verses. The response that he has received from the Queen, which was written by one of her Ladies in Waiting, has given him the confidence to turn his lifelong hobby into something a little more permanent.
One of the poems that he sent to the Queen was his own reflections on the current situation in the global pandemic; the second was an ode to the Queen herself. He certainly wasn't expecting a reply but was delighted to receive the letter.
For many years Hollingsworth worked in advertising he was always good with words but was particularly fond of poetry. He has been writing bespoke poetry for the last 40 years but at the beginning of the pandemic he was furloughed and with finances a little tight he decided to try his hand at poetry as a way of making a bit of extra money.
He is now in the process of making a website for his new business. People will be able to email him with their requests for bespoke poetry for their special occasions.
Family Permitted to see Hospitalised Poet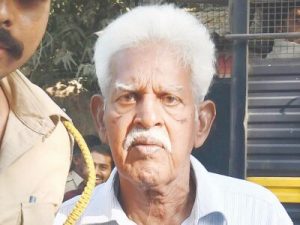 We recently brought you the story of a poet in India who has been in prison awaiting trial. Following concerns from his family the poet, Varavara Rao who is 81 and has several health issues, was moved to a local hospital where he tested positive for COVID 19.
Since his hospital admission, his family have been trying to get him pardoned and have been unable to find out any details about his condition. Several public figures had also been requesting clemency for the poet and his family. The High Court in Bombay has now ruled that the poet's family should be allowed to visit him in hospital. The high court ruled that not only should they be allowed to see him, subject to hospital protocols for patients with COVID-19 but that they should also be kept informed of any changes in his medical condition. The high court stated that he was almost certainly "on his death bed".
Whilst his family may be able to take some comfort from finally being given permission to see him and be updated on his health this remark will have done little to comfort them, and will only serve to intensify the concerns that they had over his health before he was admitted to hospital. The court is now deciding if it will make available to the family a copy of the written report on Rao's health.