We end the week here on My Poetic Side with the news that an Indian poet has tested positive for Covid-19 and the story about a grant for restoration work for a poet"s former home.
Poet Tests Positive for COVID-19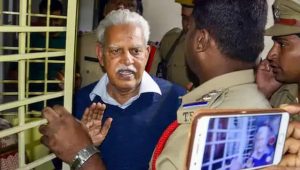 Earlier this week we brought you the news of a poet in India who had been moved from prison to hospital after his health had deteriorated.
Now we can report that activists, writers and even politicians have taken to social media platforms to express their concerns over the conditions in which he is being kept in a Mumbai government hospital. There are also some concerns over the way in which he is being treated especially given his age.
The poet has unfortunately tested positive for COVID -19. He is 81 years old and has several underlying heart conditions. A senior Congress leader has requested the poet"s immediate release in order for him to be admitted to a speciality hospital who will be able to deal with his condition.
The poet has been in jail for the last 22 months and had already requested bail on medical grounds as well as over concerns about the spread of COVID-19. His transfer to hospital on Monday is being called too little too late by many of the people who have taken to social media to fight his corner. A group consisting of 2000 people have come together to issue a statement to the government in the hope that they will listen.
It is believed that the poet has been in increasingly poor health since 28th May when he had a fall in the jail.
Doctors have said that the poet is stable and although he is suffering from general weakness, he is asymptomatic. They also confirmed that he is currently being treated although his family members do not believe that he is receiving proper medical care. The hospital also mentioned that they had plans to move the poet to another state-run hospital, that is currently dealing specifically with COVID cases, shortly to continue his treatment.
African American History Sites Awarded Grants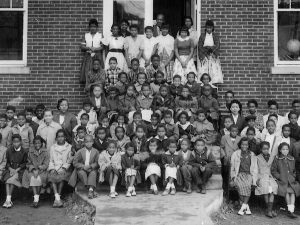 At a time when the questionable parts of America"s history, in particular, those aspects relating to African Americans are at the forefront of everyone's minds the African American Cultural Heritage Action Fund which is run by the National Heritage Trust has just awarded a total of 27 grants to a number of different sites and organisations.
These include the home in Baltimore of the poet Lucille Clifton and the Historic Vernon A.M.E Church which is one of only a few buildings that was left following the Greenwood Massacre in the African American community which is sometimes referred to as Black Wall Street.
The grants range in size from $50,000 to $150,000 and are to be used for restoration work.