Today on My Poetic Side, we look at the death of Linda Pastan and the sculpture for a poet that his widow wasn't consulted about.
Poet Linda Pastan Dies at 90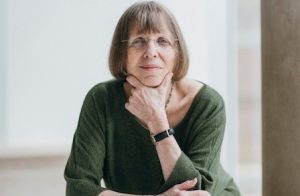 The poet Linda Pastan whose published works include 15 collections of poetry, has died at the age of 90. Her cause of death was confirmed by her daughter, the novelist Rachel Pastan as complications from surgery she had had for cancer.
Pastan began writing poetry in the 1970s. Her elegant and simple poetry was inspired by nature, family, loss and frequently dogs. In fact, she actually dedicated an entire book to them. Her first collection, "A Perfect Circle of Sun", was published in 1971.
She often wrote about things that were incredibly personal and had often not really been written about before; her poem "Notes From the Delivery Room" was a frank, short poem dedicated to the incredibly female moment of giving birth. However, she didn't just write about the domestic style of life. She also wrote poems about science, history, art and myths.
During a review of her poetry, The Boston Globe described the emotions of reading her work to that of other contemporary poets like Robert Frost and Anna Akhmatova.
Pastan served as the poet laureate for Maryland from 1991 to 1994. She was approached by someone from the office of the governor at the time and asked if she would be happy to write poems for state occasions. She initially said no but eventually took up the role on the understanding that it would mostly entail reading poems and talking about poetry to people.
Born Linda B Olenik in 1932, her father was a surgeon and her mother a homemaker. She began writing at the age of 12 or 13 and was a passionate reader from an early age. In the mid-1950s, she won a poetry prize in a competition sponsored by a magazine at the same time as Sylvia Plath (who was born in the same year) received an honorary mention.
She graduated from Radcliffe College in 1954 and received her master's degree in Library Science from Simmons University in Boston. This was followed by a Master's in English from Brandeis.
She married in 1953 and put her writing plans on hold to have a family. In the 1960's she began writing again, this time a novel, but it didn't take long for her to realise that she was writing poetry rather than a novel.
Linda Pastan is survived by her husband, her three children: a daughter and two sons, seven grandchildren and a great-granddaughter.
Two-Metre Tall Sculpture to Poet Given Planning Permission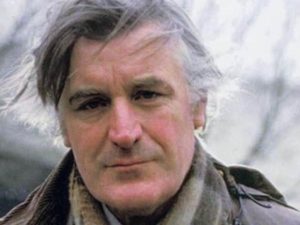 Planning permission has been given by Calderdale Council for a sculpture that will be two metres high and will be dedicated to the work of the poet Ted Hughes. This is despite the objections put forward by the poet's widow, who does feel that the design of the sculpture is appropriate.
Mrs Hughes feels that the two foxes and a milk churn are not a good representation of her late husband's work and claims that she was not consulted about the design or the way in which the council wanted to create a memorial.