In today's poetry roundup we take a look at this year's Pulitzer poetry prize winner. We also have an article about the Bucharest International Poetry Festival and we also have a story about the recently selected young people's poet laureate of London.
Pulitzer Prize for Poetry Winner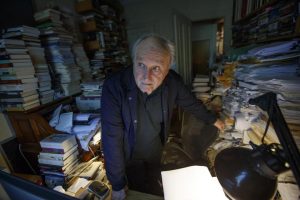 One of the most respected poets in America, Wellesley College professor Frank Bidart, has been confirmed as the winner of this year's Pulitzer prize for poetry. The announcement came as a complete shock to him, he was actually watching the announcements when he discovered that he had won.
He thought that his book might have been under consideration, but he had not been given any indication that he was a finalist. His winning book is



Bidart won the National Book Award in November with the same book, a prize that he had been shortlisted for four times in the past.
The Pulitzer prize comes to Bidart late in life, but he is not alone in that many of the poets that he grew up admiring also won their Pulitzers when they were older like Wallace Stevens, who won at the age of 75, 3 years younger than Bidart.
He has no plans to give up teaching anytime soon, claiming that it forms a very integral part of his own writing.
Bucharest International Poetry Festival
The 9thannual Bucharest International Poetry Festival will be taking place between 14thMay and 20thMay this year in the Romanian capital.
It is expected that over 150 poets from over 30 countries will be attending the festival which will see members of the public attending a variety of events that will be taking place in cultural spaces all over the country and several of the larger bookshops
The scheduled program for the festival will include public poetry readings, debates, performances, book launches and even jazz recitals. There will also be a special program which is dedicated to high school students



The guest of honour at the festival will be António Lobo Antunes – the Portuguese writer.
Young People's Laureate for London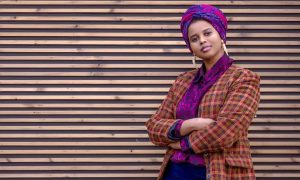 A Somali-British poet, 24, with a background in Biochemistry has been selected to be the second



Momtaza Mehri is hoping that during the year that she is to spend in the position she will be able to persuade younger people to view poetry as more of an everyday thing rather than dusty books in a library.
Mehri has been put on the shortlist for the coveted Brunel African prize this year, she was also the winner of last years Out-spoken Page prize.
A panel of judges made up of poets and arts organisations made the final selection and it is felt that Mehri is certainly the poet to be watched in the future. As a poet, she is not afraid to take on the bigger topics and it hoped she will bring this attention to her role.