Today on My Poetic Side we take a look at the 100th Anniversary of the birth of Philip Larkin, and the poet worrying about tattoos of her work.
Anniversary of The Birth Anniversary of Philip Larkin Celebrated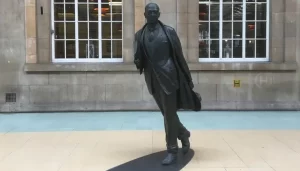 Tuesday 9th August marked what would have been the 100th birthday of the celebrated poet Philip Larkin, and a number of events took place all over the country to mark the special occasion.
These events were kick-started in Hull, the poet's hometown, with a range of innovative celebrations, which were supported thanks to funding from Hull City Council.
Titled "Finding Home", there was an afternoon of dance, poetry and music at the Hull Truck Theatre. This event included performances by Imtiaz Dharker, the internationally acclaimed poet who is also the vice president of the Philip Larkin Society, local poet Vicky Foster and also songwriter Wes Finch.
Simon Armitage, the poet laureate, was the host of the evening of entertainment based at the University of Hull.
Other events included the opening of an art exhibition called "Larkin World 2" which was a reworking of an exhibit by DJ Roberts which had previously been on display in 2017 at the National Poetry Library.  This exhibition will be available to view until 25th September.
The anniversary also saw the publication of "Astonishing, The Brickwork – Philip Larkin set to music". It is hoped that this will be used as a research tool for future generations of Larkin students.
The town of Beverley will also have a number of celebrations taking place. On the 11th of August, "Your Mum and Dad: A Devastating Truth" was shown and the 20th of September will be marked with a Larkin-themed walk. Whilst all of these events will take place in the local area, fans of the poet will be able to find a range of events taking place all over the country until 4th November, when Larkin Day will take place in Loughborough with a range of guided walks and talks.
There are more events being planned for the rest of the year, and details will be made available on the Philip Larkin Society webpage when they have been finalised.
Poet Expresses Concern Over Those Getting Tattoos of Her Poetry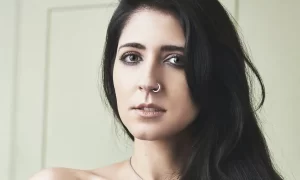 The poetry of Nikita Gill speaks volumes to people, touching on the sensitive and often difficult subjects of fat shaming, body hair and heartbreak to name just a few. With more than a million followers, it isn't surprising that many individuals are looking for inspirational quotes amongst her lines, lines that help them overcome their insecurities. Her concerns stem from the snippets that she posts online – her worry is that she might have inadvertently made some mistakes with spelling, grammar or both that people will copy in a rather permanent way. Some of this is down to the speed with which people make social media posts but also the fact that English is not her first language; Hindi is.
At the same time, she is, of course, immensely flattered that her poetry is inspiring people.