Our final poetry round-up of the week takes a look at some recently released letters from the late Philip Larkin. We also have the poem by Leonard Cohen, from his recently published posthumous collection, that appears to mock Kanye West.
Correspondence Reveals Philip Larkin's Real Relationship with His Parents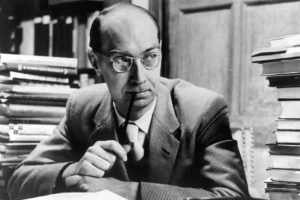 The poet Philip Larkin once famously wrote the line "They **** you up, your mum and dad", and now the final archive of his letters which has come to light offers a completely different insight into his relationship with his parents.
These letters, which have until now been unpublished, suggest that in fact the relationship between the poet and his parents was in fact very good and that it was his older sister, Kitty, who he didn't get on so well with. For many years the contradictory information about Larkin's private life have been a subject that has caused a great deal of fascination amongst critics.
As a part of last year's UK City of Culture in Hull, an exhibition was put on that showed some very interesting personal artefacts from the poet's private life; bookcases full of pulp fiction, rude sketches, and a top shelf full of pornography. The new letters have been edited into 688 pages and are the highlights of the 41 years the poet spent writing home. They reveal a completely different side to his personality and a relationship between Larkin and his parents that was positive and empathic. Whilst the letters between Larkin and his parents survive, there are no traces of any correspondence between the parents and their daughter, and only a few remaining letter that were sent from one sibling to the other.
Despite the lack of closeness between brother and sister – she was 10 years his senior -Larkin still sent copies of his poetry to his sister for her opinion.
The letters show a clear affection between the poet and his mother, and many of his poems are dedicated to her, as she grew older and her dementia progressed his poetry appeared to have been very much coloured by her condition. There is also a lighter side to the correspondence which shows a rather frivolous side to Larkin; many of the letters contain doodles in which Larkin has drawn himself and his mother, referring to them as "Young Creature and Old Creature".
What Cohen Wrote About Kanye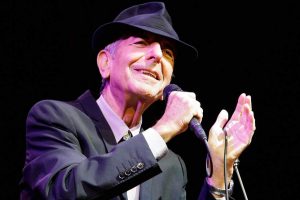 The new, posthumously published, poetry collection from Leonard Cohen contains a rather bizarre poem about Kanye West.
The poem was written in 2015, a year before Cohen passed away, and is called



and in it Cohen wrote that



The poem goes on to say:



The poem was shared on Twitter and has since received 3000 likes. It appeared in a week when Kanye West visited Donald Trump in the White House and discussed a number of issues ranging from the situation with North Korea to prison reform.