Todays poetry round up takes a look at the poet who takes his inspiration from supermarkets and a new book of Walt Whitman poetry that will be published next year.
The Supermarket Poet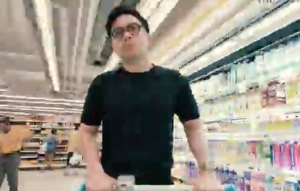 26-year-old poet Samuel Lee lives in Singapore finds the inspiration for his poetry in a rather unusual day-to-day place, and it has proved to be a great inspiration as he published his debut collection in 2016.
Lee likes supermarkets, he likes them so much he can be found in one at least four or five times a week. What he likes is how quirky they are with their variety of product in lurid packaging, arranged in rather sterile aisles. He likes the random paths shoppers take as they fill their trollies and the tannoyed announcements overhead, and most of all he likes the fact that despite being a place full of food there are really very few of the scents you associate with food.
His debut collection of poetry "A Field Guide To Supermarkets In Singapore" was published in 2016. Earlier this month it was the winner of the Singapore Literature Prize for English poetry, which made him the youngest ever recipient of the prize. The title for youngest recipient had previously been held by Amada Lee Koe, who won in 2014 at the age of 27.
The judges were very impressed with the collection, the use of language and the way in which his words really make the reader stop and take another look. Whilst supermarkets do not form the topic for every poem in the collection they are certainly a recurring theme. Other sources of inspiration for Lee included art history and in particular paintings by artists like Jean-Baptiste-Simeon Chardin.
Provocative New Book of Walt Whitman Poetry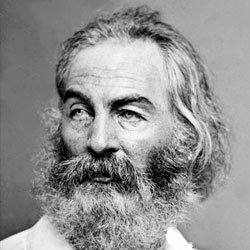 A new book of poetry is due to be published next year. It will be a combination of illustrations by Brian Selznick and poems by the late Walt Whitman.
The book "Live Oak, With Moss" may well come as a revelation to many poetry fans who are familiar with Whitman's work as it contains some little-known queer poems that were written by the poet when he was in his 40's. The 12 poems in the series reflect on an affair Whitman had with another man; they explore the theme of love with someone of the same sex. The poems were never published during Whitman's lifetime and reflect a relatively unknown side of the poet.
Selznick stated that



This is how the book came into being. In addition to the poems the book, which is over 100 pages contains original images from Selznick that help to create a picture of Whitman's work.
The book is available for pre-order and will be published on 9thApril 2019.