Today in our poetry news round up, we take a look at the finalist of this years Bronwen Wallace Poetry award. We also look at the Greek poet's home that is to be restored.
2020 Bronwen Wallace Poetry Finalists Announced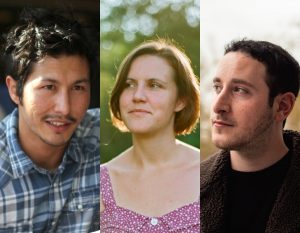 The finalists for this years Bronwen Wallace Awards for Emerging Writers have been announced. This is the first year that both the poetry and short fiction categories will be presented at the same time – previously the two prizes have been awarded on alternating years.
The prize is awarded to a writer who is aged 35 or under and who has had their work appear in a literary publication or anthology, but who has not had a book published. Finalists will all receive $2500 and be mentored by an established editor. The winners will receive $10,000.
The winning writers will be named on 21st October. The finalists in the poetry category are Nina Jane Drystek, Alexa Winik and Zoe Imani Sharpe.
Historic Home of Greek National Poet to be Restored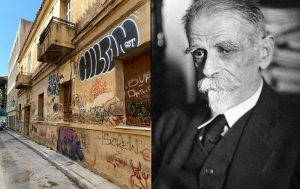 For many years, the historic home of Kostis Palamas, the Greek National Poet, has been neglected. Now the dilapidated building is to be given a new lease of life by the Greek Ministry of Culture.
The house which is located in Plaka is to be taken over by the government in order for an extensive programme of restoration to take place. The building is almost in ruins, covered in graffiti and overall, in a rather tragic state.
The home is a stunning example of Greek Neoclassical architecture that dates from the interwar period. Palamas lived here in the later part of his life until his death in 1943. He wrote some of his most influential poetry whilst living in the house.
Over the door of the house is a plaque proclaiming,



A crowd of 100,000 Athenians gathered in front of the houses on the day of his funeral, his poetry gave them the inspiration to resist the German occupation.
Palamas is considered to be a herald of Hellenism and the national poet of Greece, not only was he known for his poetry, but he was also a philosopher and a literary critic. He was born in 1859 in Patras and moved to Athens when he completed high school. He attended the law school of Athens University. He quit his studies because of his love of poetry and literature. Instead, he chose a career in journalism. He was the founder of the "New Athenian School" of poetry and published a number of poetry works for which he received a number of awards.
In 1879 he was made the secretary of the University of Athens.
He received international titles and awards from France, Germany, Spain and Italy and there was even a statue erected in his honour during his lifetime.
It is hoped that once the house is restored it can be used as a site where the study of Modern Greek Literature will take place.