We begin the week here on My Poetic Side with a look at the celebration of the life of Winifred Mable Letts, and the search for a new poet laureate for Hawaii.
Winifred Mabel Letts Celebrated with Memorial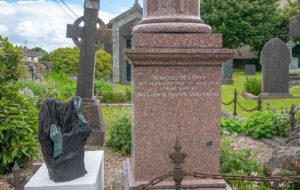 President Michael D Higgins has opened a memorial to celebrate the life of the often-forgotten poet, Winifred Mabel Letts.
Letts was a celebrated war poet and also a qualified masseuse. Her body was laid to rest in a South Dublin cemetery in an unmarked grave. A sculpture had been created for the commemoration which not only depicted her role, but also paid special tribute to the empathy that she showed to others.
Letts was born in 1882 in England. Her mother was Irish and her father English. As a teenager, she travelled to Ireland where she studied at Alexandra College. Her father passed away in 1904 and together with her mother she moved to a house in the Blackrock area of Dublin, and from 1907 her writing career really took off.
She became the second woman to have the Abbey Theatre accept one of her plays in 1913; Lady Gregory was the first. She had published a total of nine novels and a single volume of poetry by 1914, and in 1915 she began medical training and also practising massage therapy: one of the first forms of physiotherapy. She was based at the Linden Auxiliary Hospital, Dublin where she treated those injured soldiers who were returning from the war.
Later she was transferred to a hospital in England where she continued to treat wounded soldiers. It was whilst she was in England that she began to write poems inspired by the war. "The Spires of Oxford" was printed in 1917 and was inspired by the tragic loss and suffering of the young men who believed that their voluntary service to their country would help with the "War to end all wars".
Letts showed a real empathy for the young men that she treated which was in stark contrast to the view of the time that soldiers who deserted should be put in front of the firing squad. She understood and tried to work with the trauma that was all around her.
The work of Letts predates that of other poets whose war poetry is so well recognised, Robert Graves, Wilfred Owen and Siegfried Sassoon, however, she has never truly received the recognition which she so rightly deserves.
When she was 44, she married a widower named William Henry Foster Verschoyle. They were very happy until his death in 1943. Letts died in 1972 and was buried beside her husband in an unmarked grave.
Hawaii State Poet Laureate Program Open for Nominations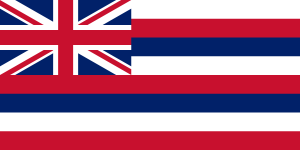 Nominations are open until 20th August for those individuals who are interested in being the new Hawaii State Poet Laureate. A recently passed joint resolution means that the position has the full support of local officials who launched the program to begin the search for the 2023 poet laureate.
It is hoped that the position will help to build and then sustain a literary community that will help to connect the islands of Hawaii with the people and their stories.
Eligible applicants will be full times residents in Hawaii, be a resident for the duration of the position and be able to travel as well as give presentations.