Today on My Poetic Side we take a look at Lemn Sissay's virtual appearance at ADOBF and the United Nations World Bee Day.
Lemn Sissay Talks About his Childhood in Virtual Session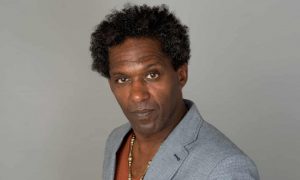 The British playwright, poet and author Lemn Sissay will be giving a virtual talk as part of the Abu Dhabi International Book Fair (ADIBF).
The event has been organised by the Abu Dhabi Department of Culture and Tourism. Speaking from his home in London Sissay will be talking about his experiences as a child in the foster system in the UK; the subject of his recently published autobiography "My Name is Why".
This year would have been the 30th annual ADIBF however the event has now been postponed until 2021. Those guests who were scheduled to take part have been recording their talks remotely so that people can still listen but from the security of their own homes.
This year Sissay will be a judge for the Booker Prize, the leading literary award in the UK and he will be discussing how he is currently preparing for this role. There is he says "no lockdown in the imagination" and whilst he is isolation he is reading plenty of books.
On the subject of his autobiography, he looks at interspersing his own prose with government documents that relate to his time in the foster system. As a student his mother travelled to the UK from Ethiopia, she found herself pregnant soon after and Sissay was born in 1967. At first, he was given up for temporary adoption by his mother bur this soon became permanent when he was placed with a foster family. The adoptive family he was raised in were very religious; a working-class couple living in Wigan.
By the age of 12, he had become estranged from them and was sent to a children's home. It was during this time that he suffered both racial and physical abuse, eventually finding solace in reading poetry and writing.
He left the home at the age of 17 and his first anthology of poetry was released soon after. His career took off and at the age of 21, he was able to track down his birth mother and find out something about his background.
World Bee Day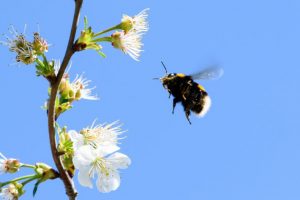 It was just two years ago that the United Nations came up with the idea of World Bee Day as a way of paying tribute to the insects that are responsible for doing so much for the planet.
World Bee Day was celebrated yesterday.
The bee population is in decline and the UN want to do everything that they can to help. The poem "The Life of the Bee" by the Nobel Prize in Literature winner Maurice Maeterlinck sums up perfectly the role that the bee plays in the world. The poem might have been published in 1901 but the words are relevant now more than ever.