Today we take a look at poetry related news articles from all over the world, we have the lost poetry of Lou Reed which is due to be published in April, the winner of this year"s Herbert International Literary Prize, and the Oakham Awards shortlist.
The Lost Poetry of Lou Reed to be Published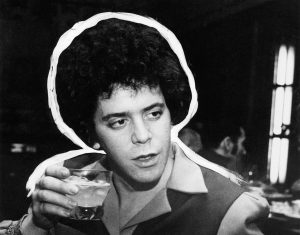 Lou Reed, who passed away in 2013 at the age of 76, is probably best remembered for being a prominent songwriter within the 20th century. He was a songwriter with Velvet Underground before leaving in 1970 but Is possibly most remembered for the songs



Now a collection of his previously unseen poetry, written in just 6 months shortly after he parted company with Velvet Underground, is to be published for the very first time. A recording of him performing them in 1971, with Allen Ginsberg as a member of the audience, will also be released. The book will be published in April under the title



The poetry forms a part of the Lou Reed archive, which following Reed's death was collected by the NY Public Library. They have been wanting to publish it for some time and now they feel it is the perfect opportunity to do so.
With this collection, Reed joins the long list of musicians who have written poetry. Names like John Lennon, Bob Dylan, Tupac Shakur and even REM frontman Michael Stipe have all published poetry collections.
Herbert Prize to be Awarded to Irish Poet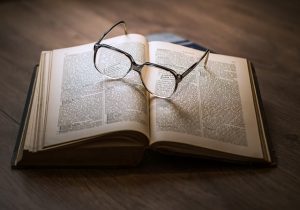 The winner of the 2018 Herbert International Literary Prize has been announced as the Irish poet Nuala Ni Dhomhnaill. The award which is named for Zbigniew Herbert the prominent Polish poet has been running since 2013.
The winning poet was chosen on Monday this week and the awards ceremony itself will take place on 10th May in the Polish capital.
One of the most prominent poets currently writing in Irish Gaelic, Nuala Ni Dhomhnaill, writes mostly about Irish themes – both contemporary life and myths. A list of prominent poets, which includes the likes of Seamus Heaney, have translated her poetry into English over the years.
She joins a list of past recipients of the prize including Lars Gustafsson the Swedish poet and prose writer, Ryszard Krynicki the Polish poet, American poet William Stanley Merwin and Charles Simic the Serbian-born American poet who won the award in its inaugural year.
Ockham Awards Shortlist Revealed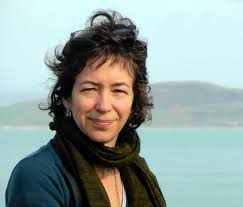 The Oakham Awards shortlist, which was published just this morning has named Sue Wootton, a Dunedin poet as one of the writers who will be in the running for a prize when the winners of the New Zealand book awards are announced in May.
Nominated for her collection "The Yield", Wootton is no stranger to the awards having been longlisted last year in the fiction category with her novel "Strip". She has also won a number of awards, both local and national, over the last 12 years.