We begin the week with a look at the Alabama poet laureate who is making history and a look at a new biography on the poet John Milton.
Alabama Appoints first Black Poet Laureate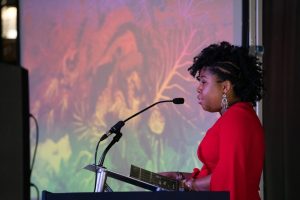 Ashley Jones has been appointed as the first Black poet laureate for Alabama.  She will also be the youngest poet laureate the state has ever had; she is 31. Jones who is a Birmingham native is already a published poet with 3 books published in the last five years.
Jones is a poet who truly believes in the power of the word. She is enthusiastic about her beliefs something that is very evident in her poetry. She has a relationship with the state of Alabama that has evolved over the years, what she describes as a love-hate relationship. It took leaving the area to go to university to make her realise just how much she loved the state of her birth. She credits her success as a poet with being from Alabama. Her poetry is also inspired by this love-hate relationship that she has.
Speaking about her appointment to the position several of her colleagues said how fantastic she would be for the position, describing her as the type of person who always worked tirelessly and always showed up when she was needed, empowering those around her to be the best at what they were doing.
Jones currently works as a teacher but in 2018 she created the Mafic City Poetry Festival. This is an annual celebration of literature from the Birmingham area. The festival has gone from strength to strength since its inception. She is hoping to follow in the footsteps of the poet Audre Lorde who stated that poetry was not a luxury but something vital, a life-giving power that everyone had within them and that they should use to create.
She is expected to take up her position officially later this year and will serve as the poet laureate until 2026.
Making Darkness Light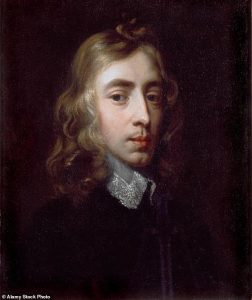 An American Professor, Joe Moshenska has penned a new biography on the life of the poet John Milton in which he looks at key events of the poet"s life and also explores how other well-known writers felt about him
Milton who was born in 1608 has often been referred to as being the second greatest poet in Britain, with William Shakespeare taking first place. Whilst much of his work like Paradise Lost is very well known it is his language that many of those in the literary world had an issue with. Mark Twain claimed if people hadn't read Paradise Lost, they really wouldn't want to whilst T.S. Eliot claimed that Milton "violates the English language." In fact, it might be fair to say that Milton provoked more dislike than any other writer.
The poet had a short-lived marriage to 15-year-old Mary Powell in 1642 – many have previously claimed the reason she left was his impotence however it is also believed it may have been because she found his beating of his students distasteful.
The book is a little different to other biographies about Milton and contains many of the professors own thoughts on the works of the poet.